A Visit to The Taj Mahal
There comes a time for every creator where we see something that reignites the creative in us and shows us why we started in the first place. For a little while I was feeling a bit uninspired to write. But visiting the Taj Mahal gave me what I needed and revived my inspiration. Prior to visiting, I've seen countless photos and it always looked beautiful. However, I did not expect to be blown away like I was. I've seen a lot of beautiful structures but not many live up to the hype. This not only lived up to the hype, it crushed it. I was so inspired that it was only right that this amazing site gets a blog post to itself.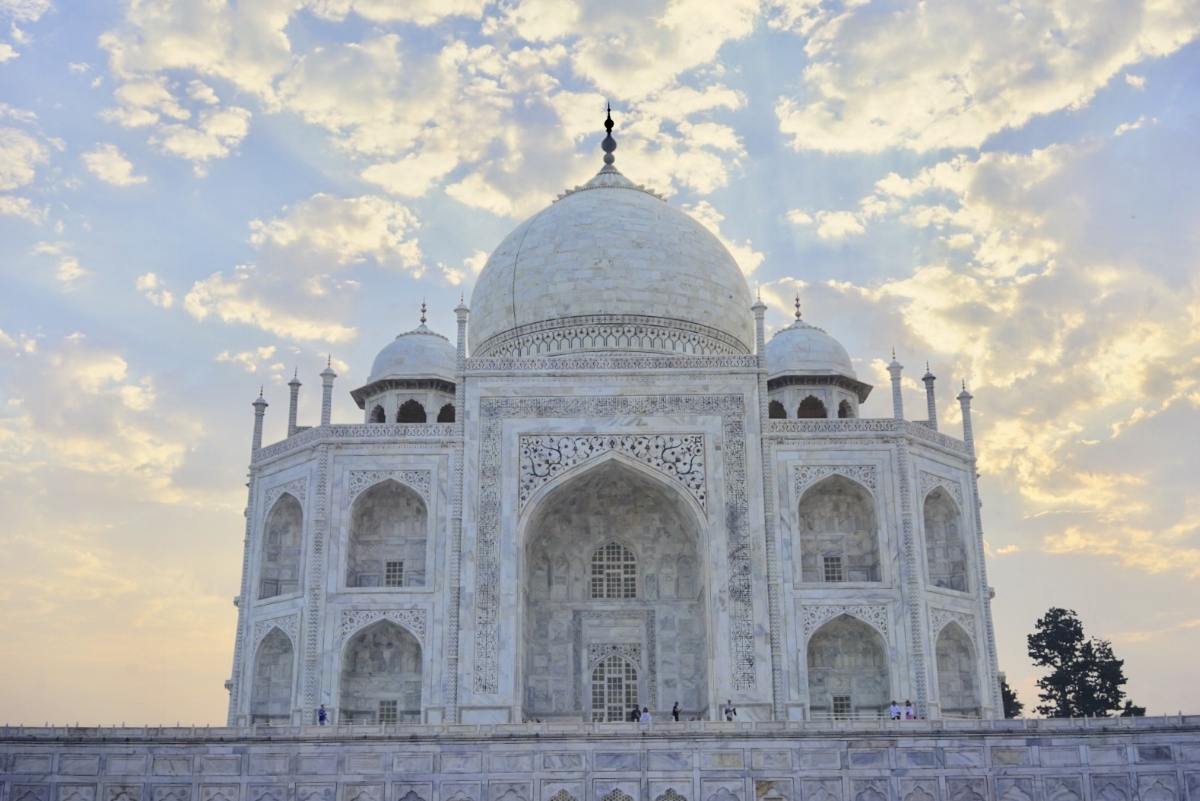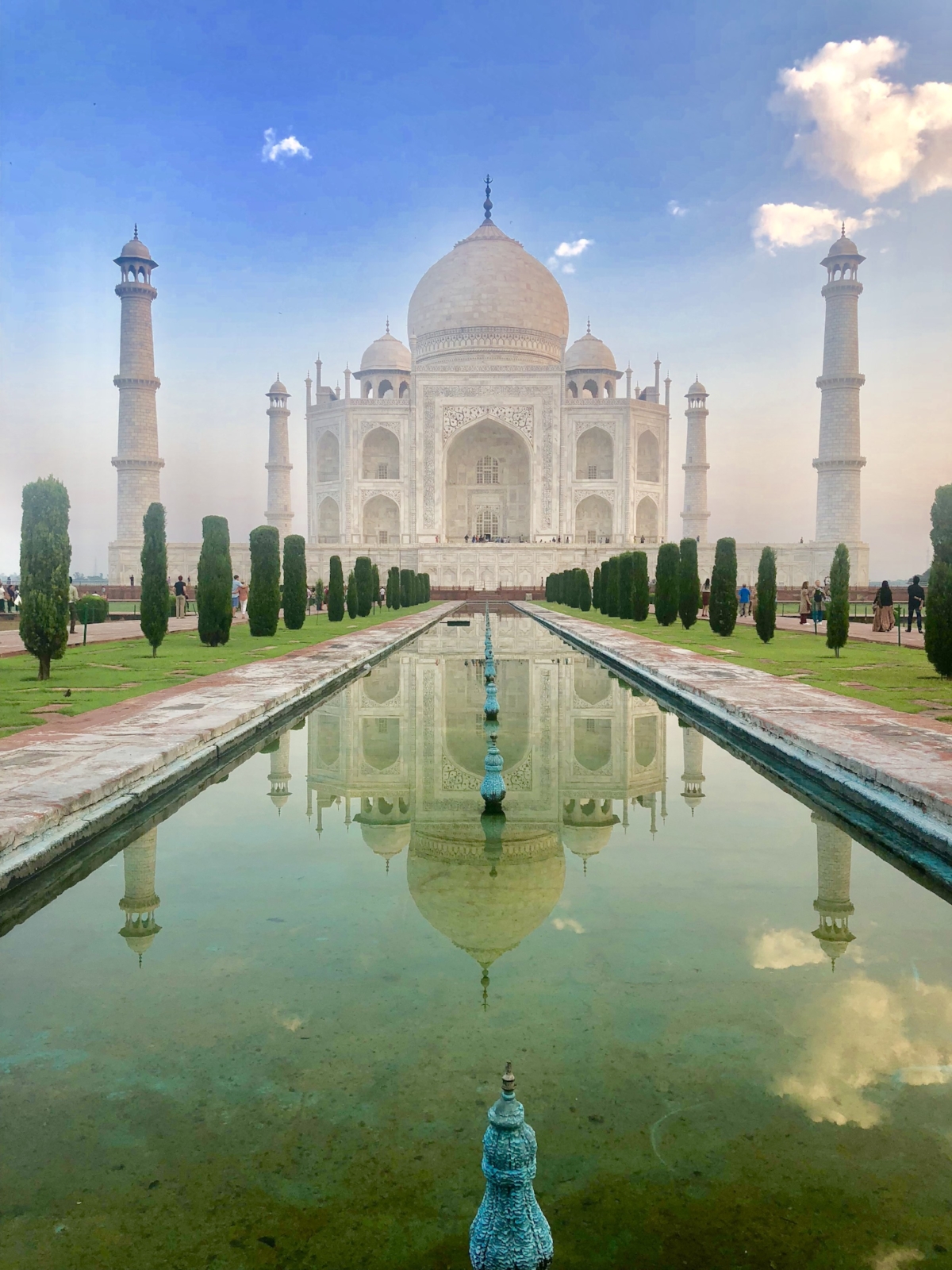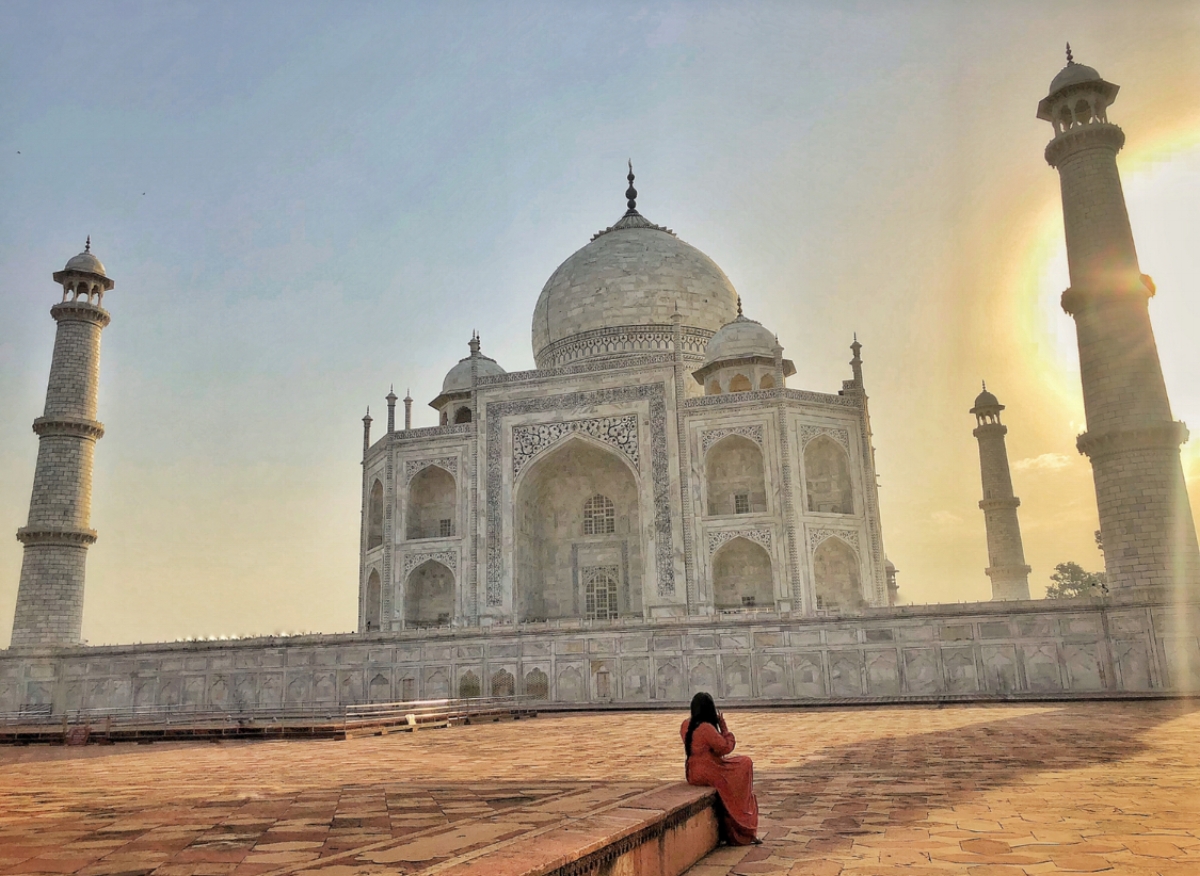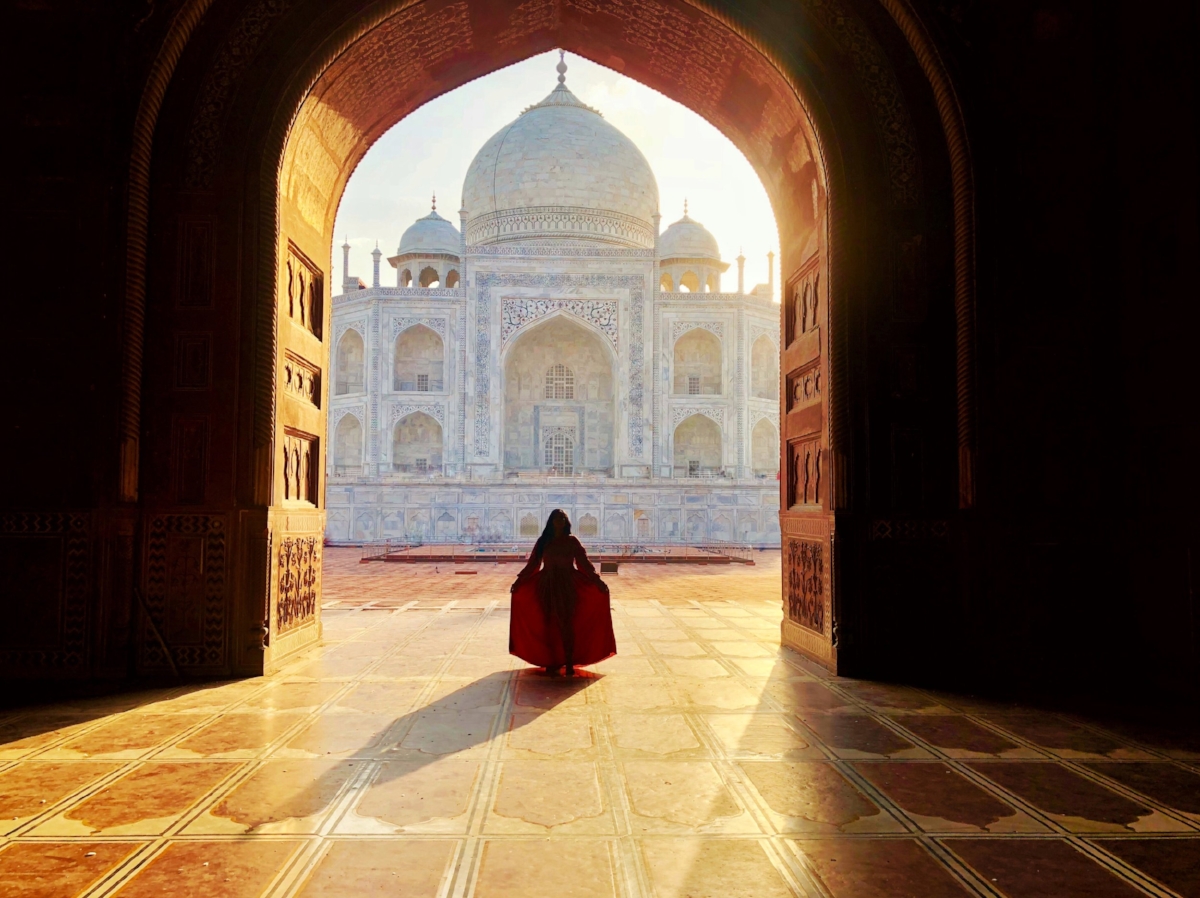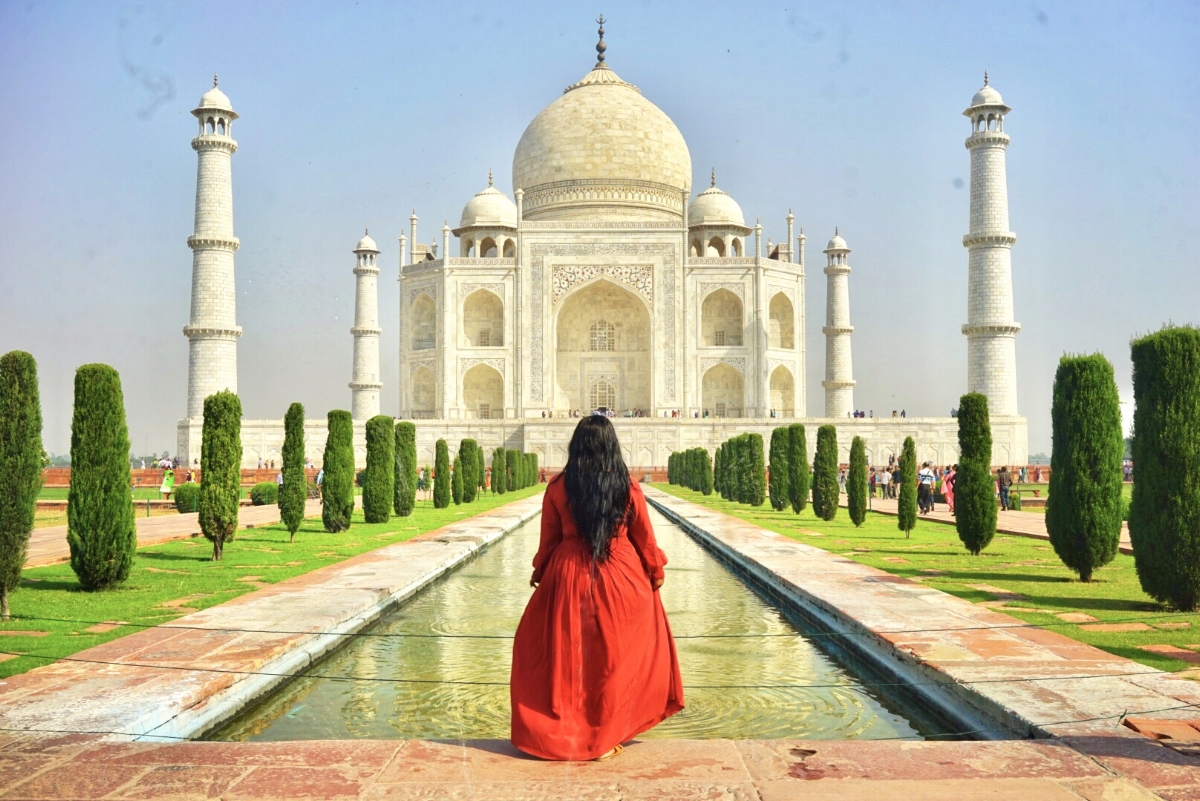 Fun Facts:
The correct pronunciation is "Tahj-Ma-Hel" and it means "Crown of the Palace".

It is a perfectly symmetrical mausoleum (a large building that houses a tomb or tombs). Meaning no matter where you stand, there is an equal mirror image on the other side.

Quick History: The Taj Mahal was built in honor of Queen Mumtaz Mahal from the Mogul Dynasty. The emperor Shah Jahan ('King of the World') had it built for her when she was was dying. It was completed about 22 years after her death.

Taj Mahal is made of marble and other precious stones such as black onyx, and mother of pearl among many others. The Taj Mahal is NOT painted anywhere.
Getting There:
The Taj Mahal is located in Agra, India. I arrived in Agra from New Delhi. I was picked up promptly from New Delhi airport at 3am and began my journey to watch the sunrise at Taj Mahal. It's a 3 hour drive from New Delhi to Agra. I highly recommend visiting at sunrise to avoid crowds. It starts to get packed after 7am.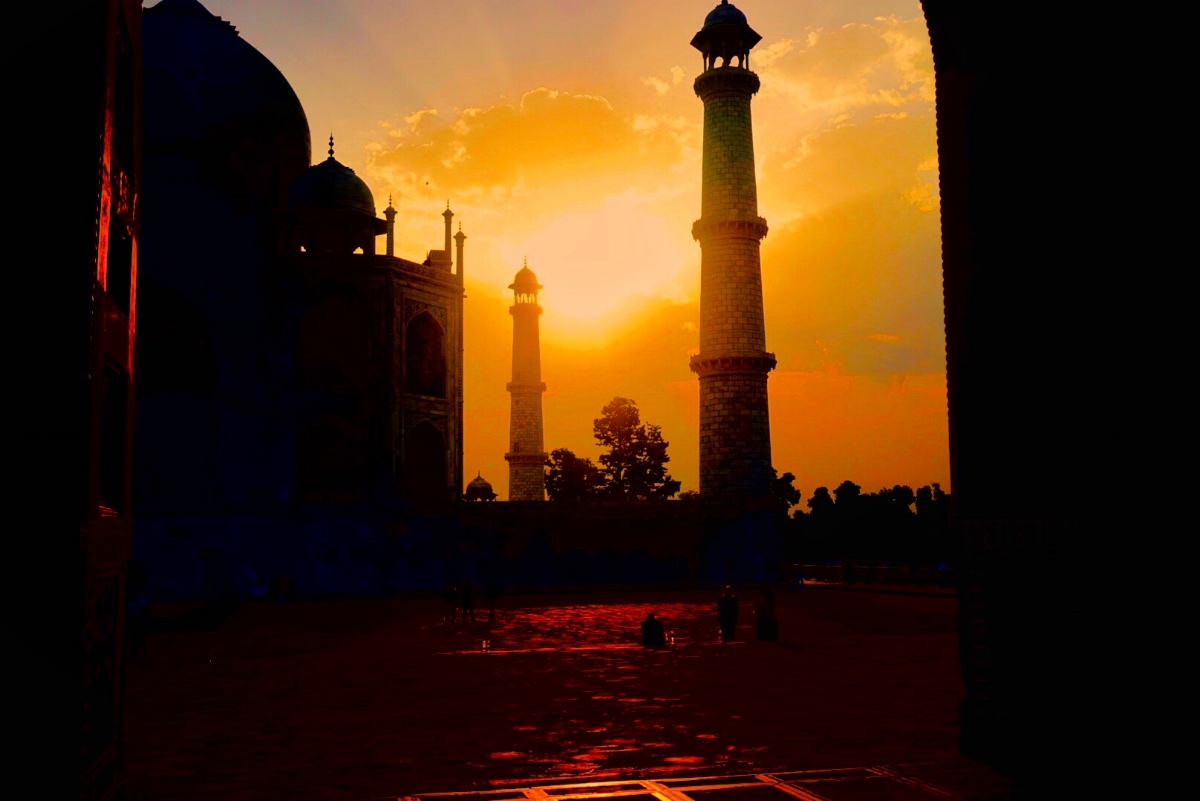 Things to Consider:
A visa is required for U.S. citizens to enter India. I purchased mine here and it took about 4-5 days to be emailed to me.

Plan accordingly as the Taj Mahal is closed on Friday's.

You are required to wear shoe covers (provided free of charge at the site) as you get closer.

No tripods or drones allowed. You are also not allowed to take photos while inside of the Taj Mahal.

No large bags/back packs allowed - There are lockers to store your things if needed. I carried a small handbag and my camera so this wasn't necessary for me.

It cost 1100 INR to enter (about $15).
Choosing A Tour Guide: There will be countless tour guides offering you a tour of Taj Mahal. Because I arrived from Delhi, I organized mine in advance with Agra Day Tours which was a great choice. My tour guide Manu was very prompt, respectful and knowledgeable.
View Points:
I noticed many travelers usually capture similar photos with the water in front. But after spending around 4 hours here, there are many other great places to capture photos. Even the mosque that sits directly across is beautiful and very much photo worthy. Some people take photos across the river, but it became rather foggy later in the day so it wasn't worth the trip.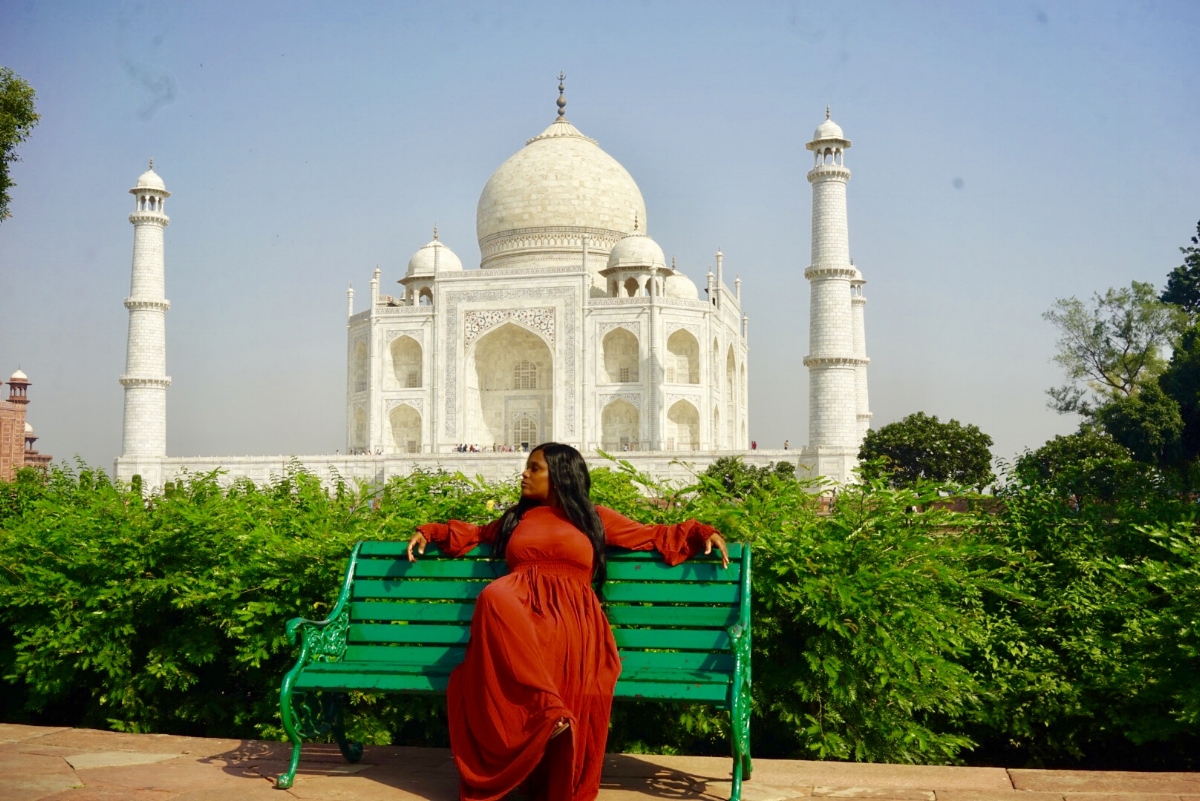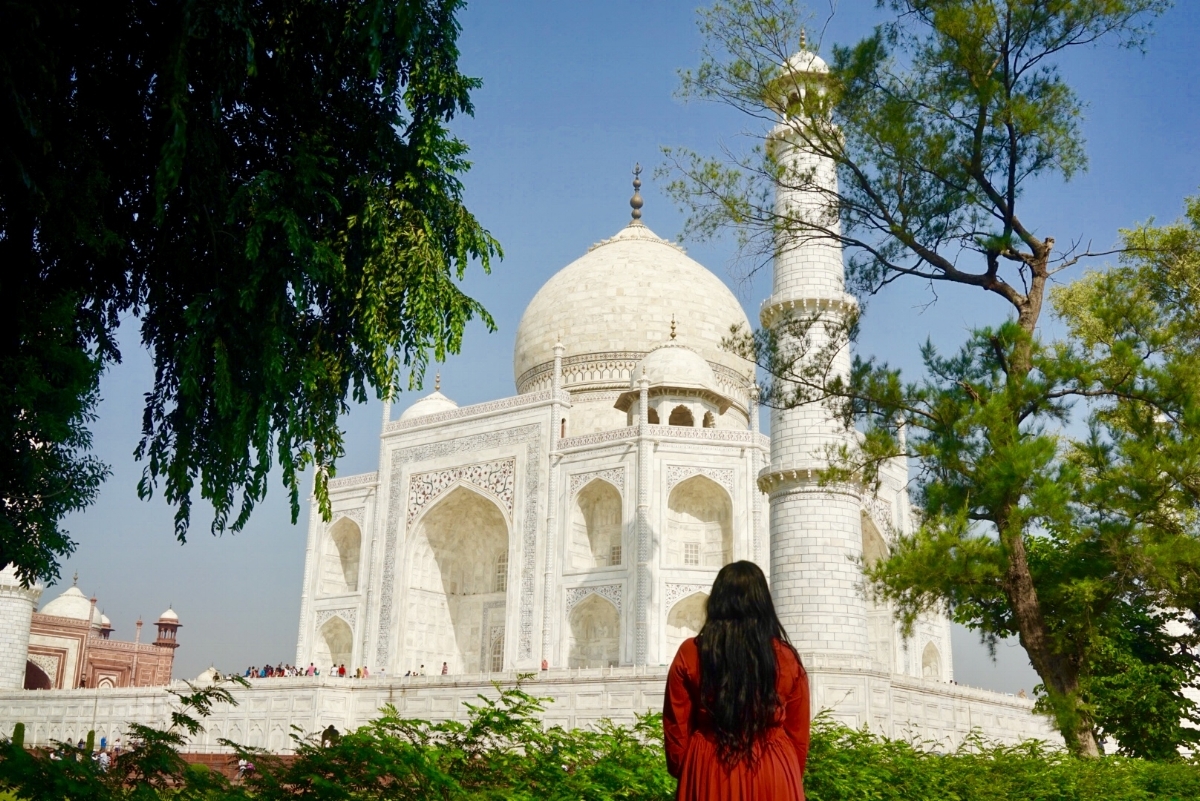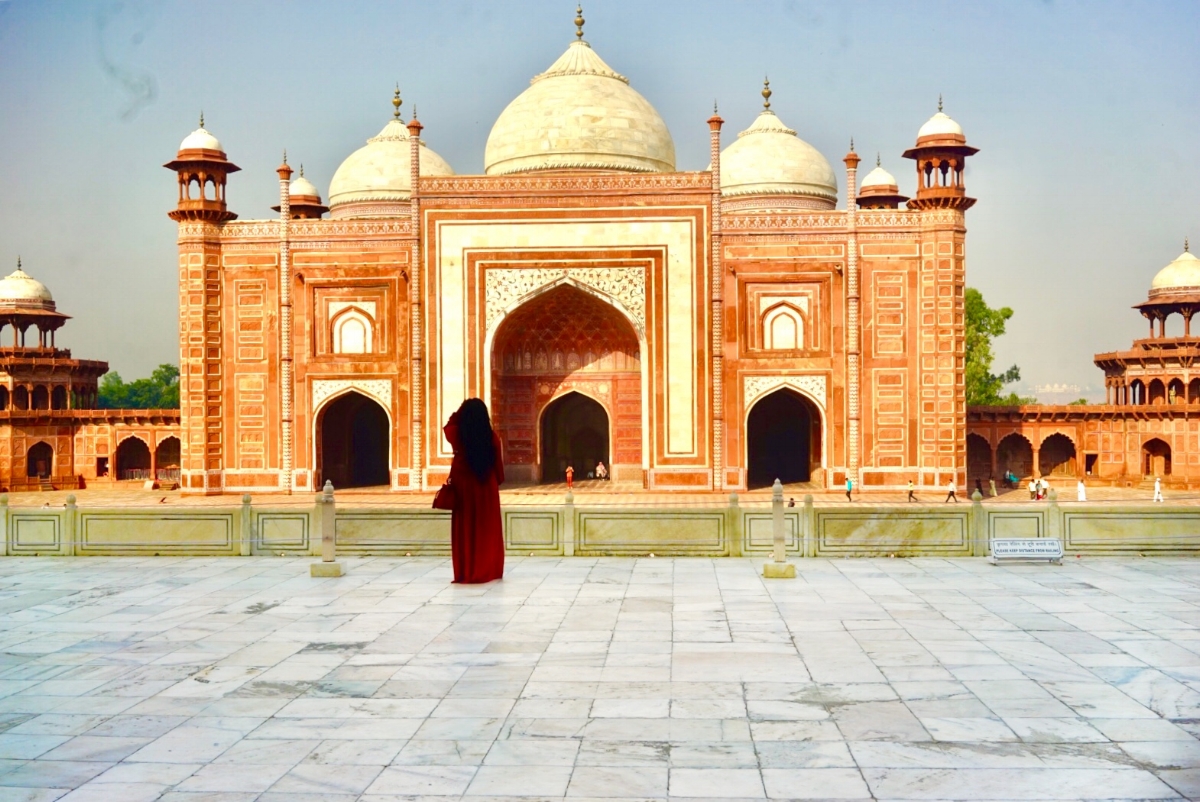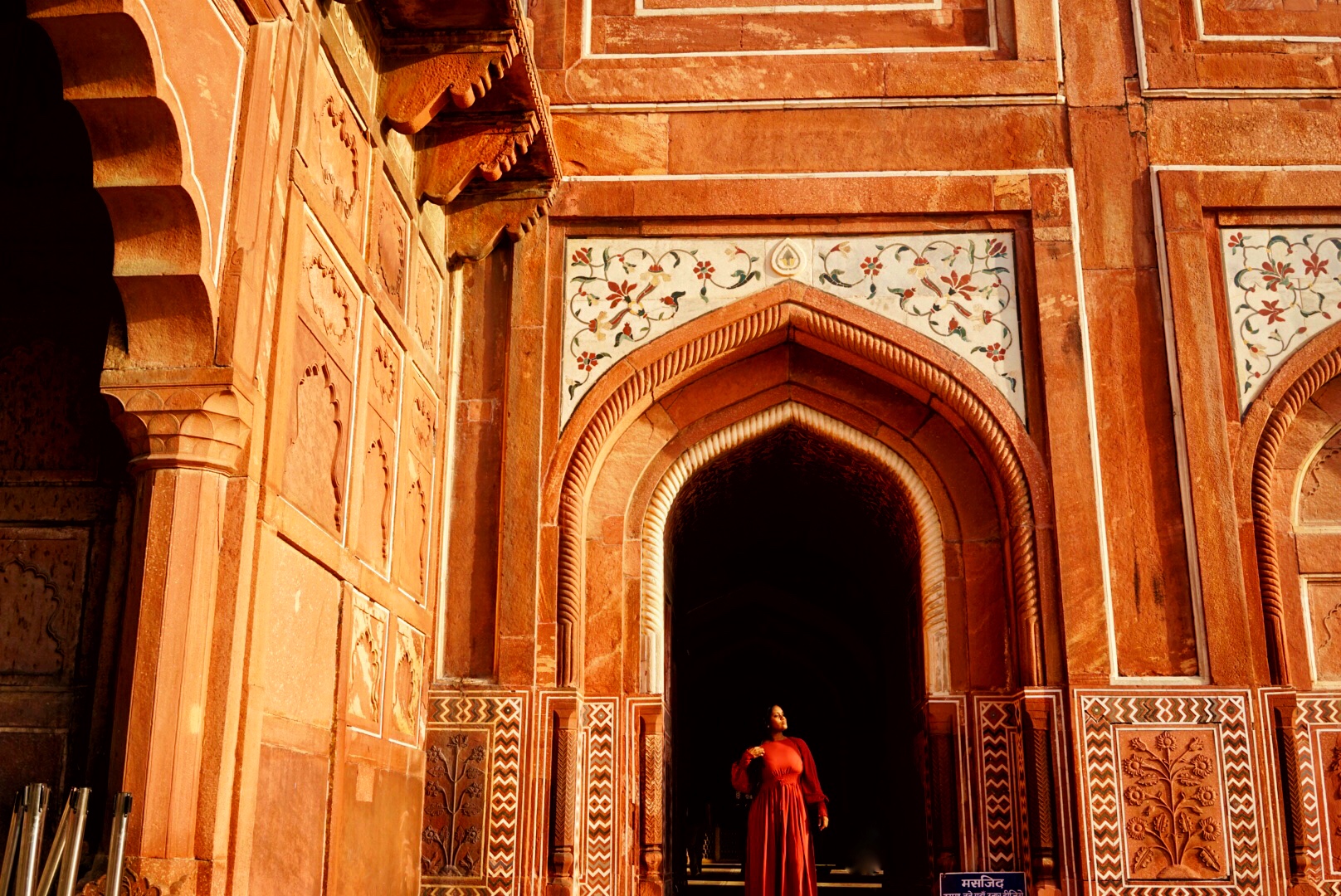 Get Closer:

Usually my preference is to capture as much of a structure as I can. The view from a far point is fascinating. However I particularly fell in love with the details as I moved closer.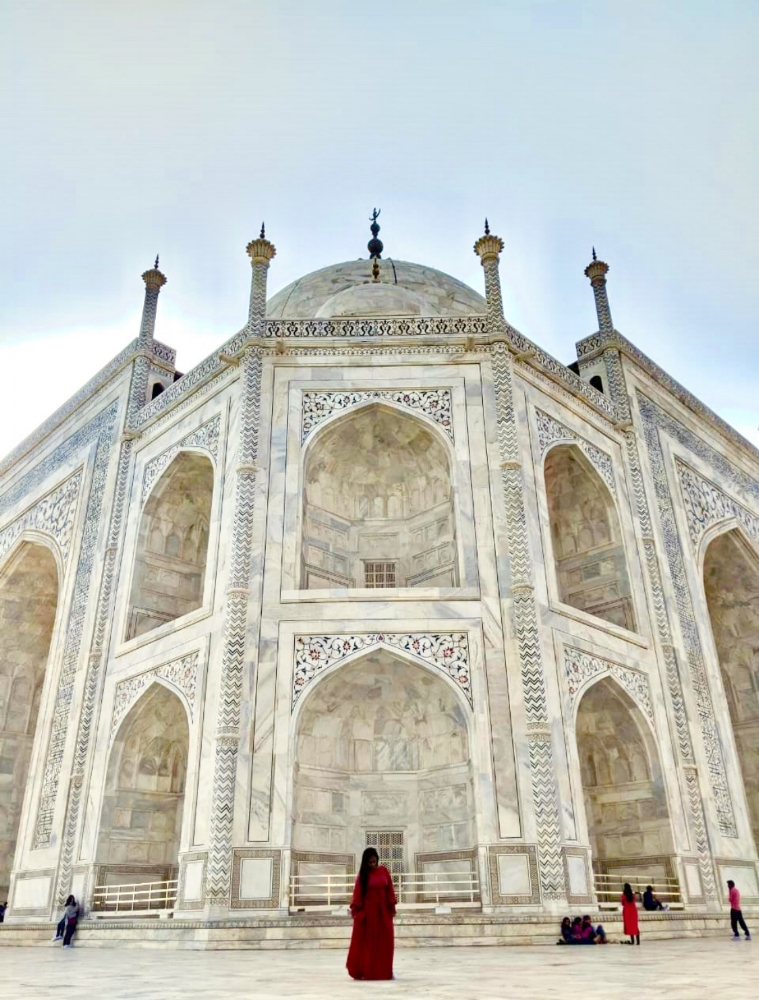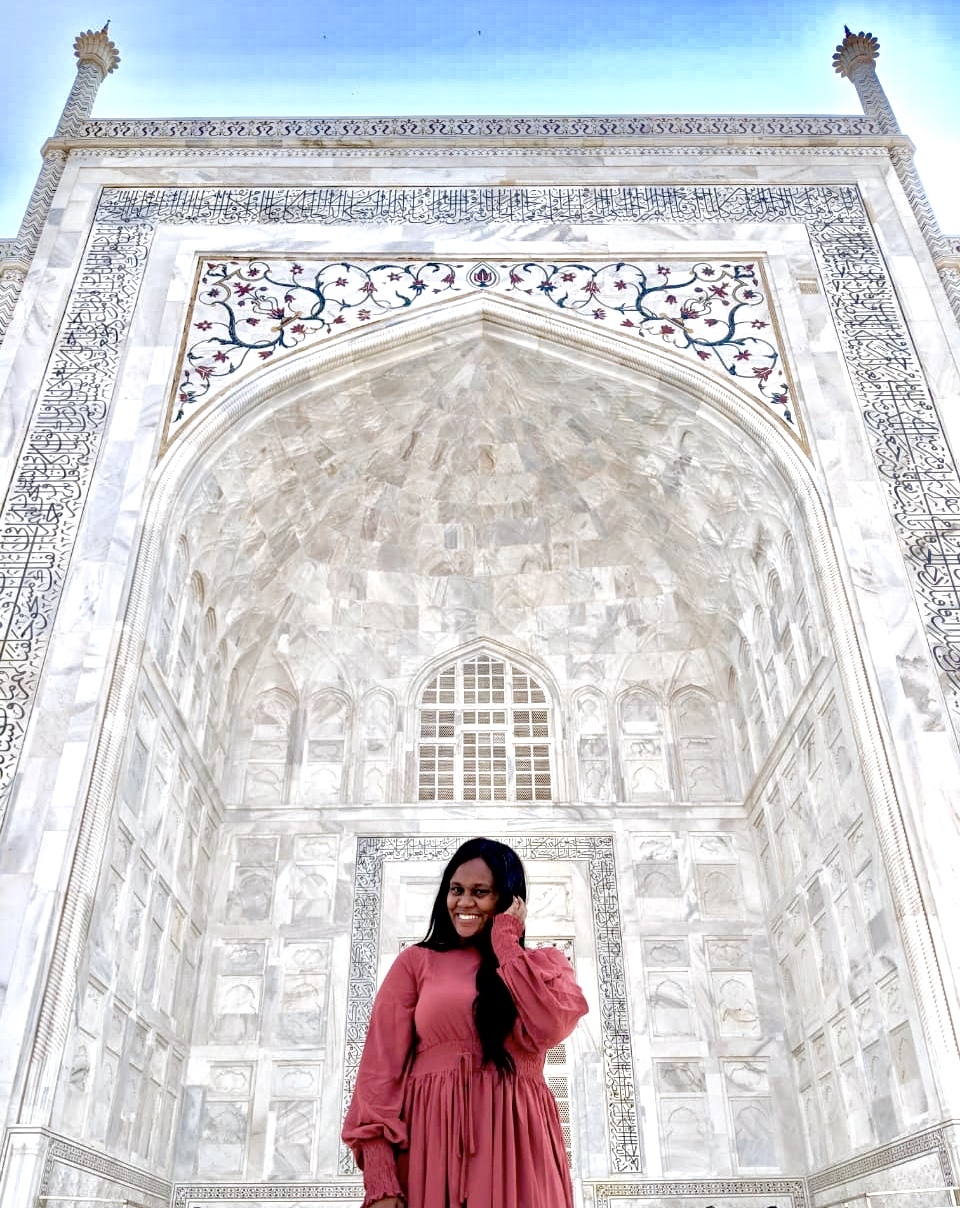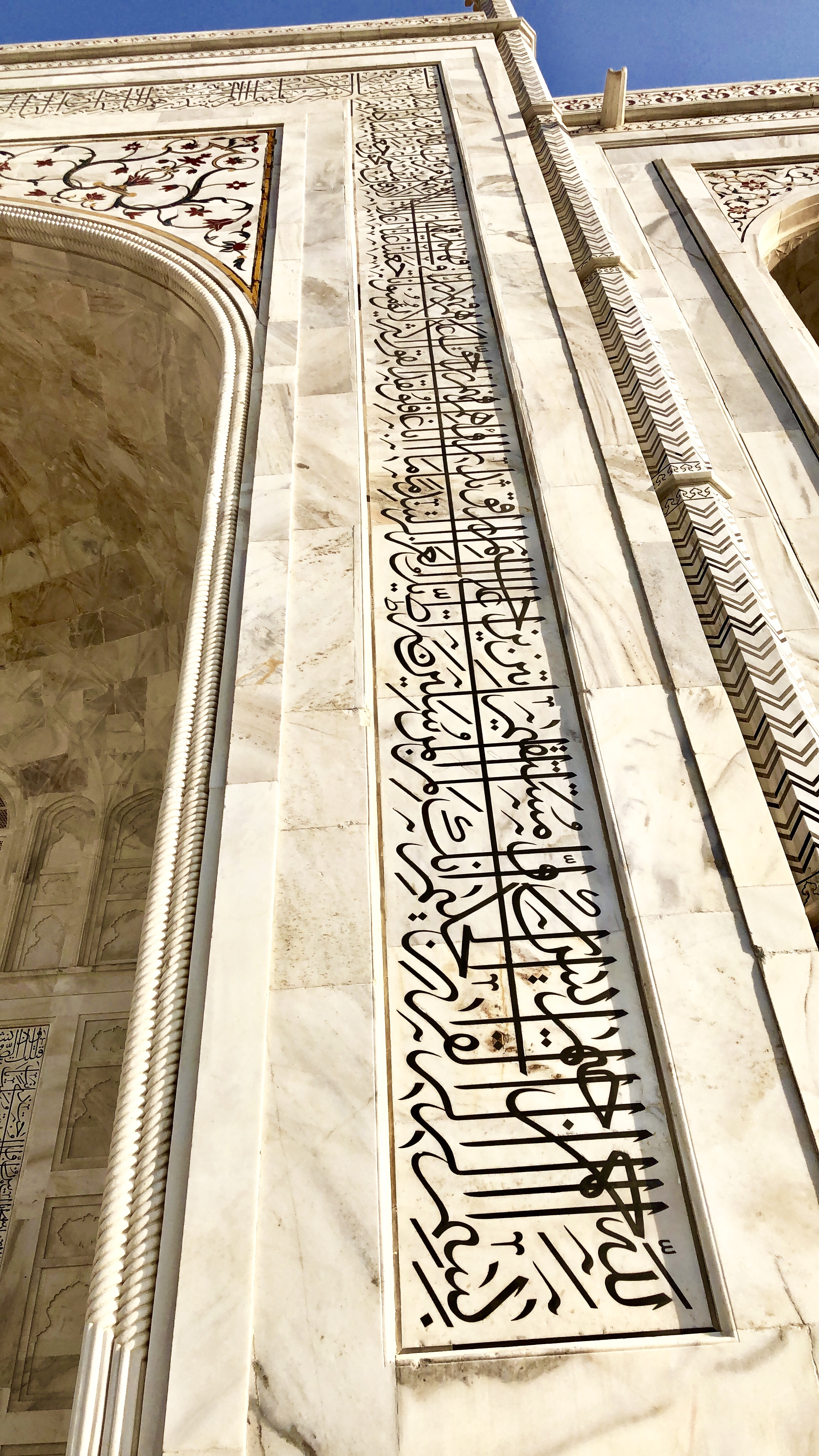 The Inside:

Unfortunately, you are not allowed to take photos of the inside of Taj Mahal. Even though people were trying to sneak them, I decided to follow the rules out of respect for something I found so beautiful. The inside contains the Queen's tomb that sits directly in the middle. The King's tomb is slightly to the right of the Queen's. It's been told that the King was not supposed to be placed here, but because he died unexpectedly, he was placed in the same structure he had built for his Queen. You will also see some intricate details and stones inside.
Visiting the Taj Mahal was exactly what I needed to get back into the swing of things with creating content. This was easily one of the highlights of my solo trip to India.
My sunrise tour of Taj Mahal was sponsored by Agra Day Tours but all opinions, words and photography are my own.
PIN IT !