Highlights of 'The Pink City' Jaipur, India
With no doubts or debates, India has the best architecture I've ever seen. The intricate details will have anyone in awe. Jaipur is the largest city in the Indian state of Rajasthan and is also a part of India's infamous "Golden Triangle" (consisting of Agra, New Delhi and Jaipur). I was able to do some exploring in Jaipur also known as "The Pink City" and had a great time. Here are my favorite sites in Jaipur:

Hawa Mahal: Also known as "Palace of the Winds" it reminded me of a computerized image because I couldn't imagine it being a real. Talk about details! Constructed of red and pink sandstone, this is one of Jaipur's most famous attractions. It was built in 1799 to allow the women of the royal household to watch over the city. There's a small cafe across the street (Windview Cafe) where you can go to the rooftop and catch a full view of this stunning structure. I would like to forewarn everyone that although this looks very pretty on the outside, it's actually a facade as this is not an actual building. It's a front facing structure with nothing much behind it.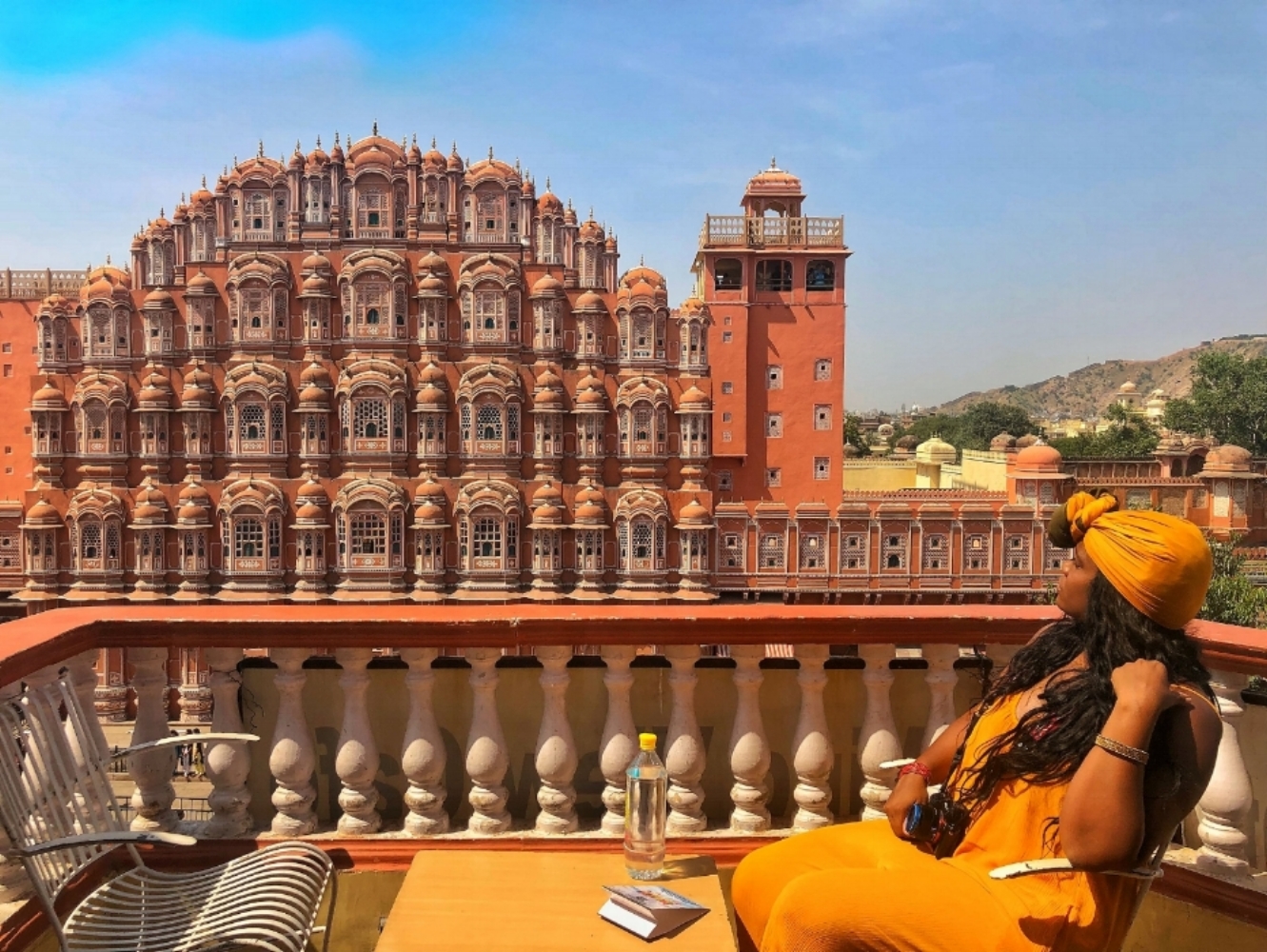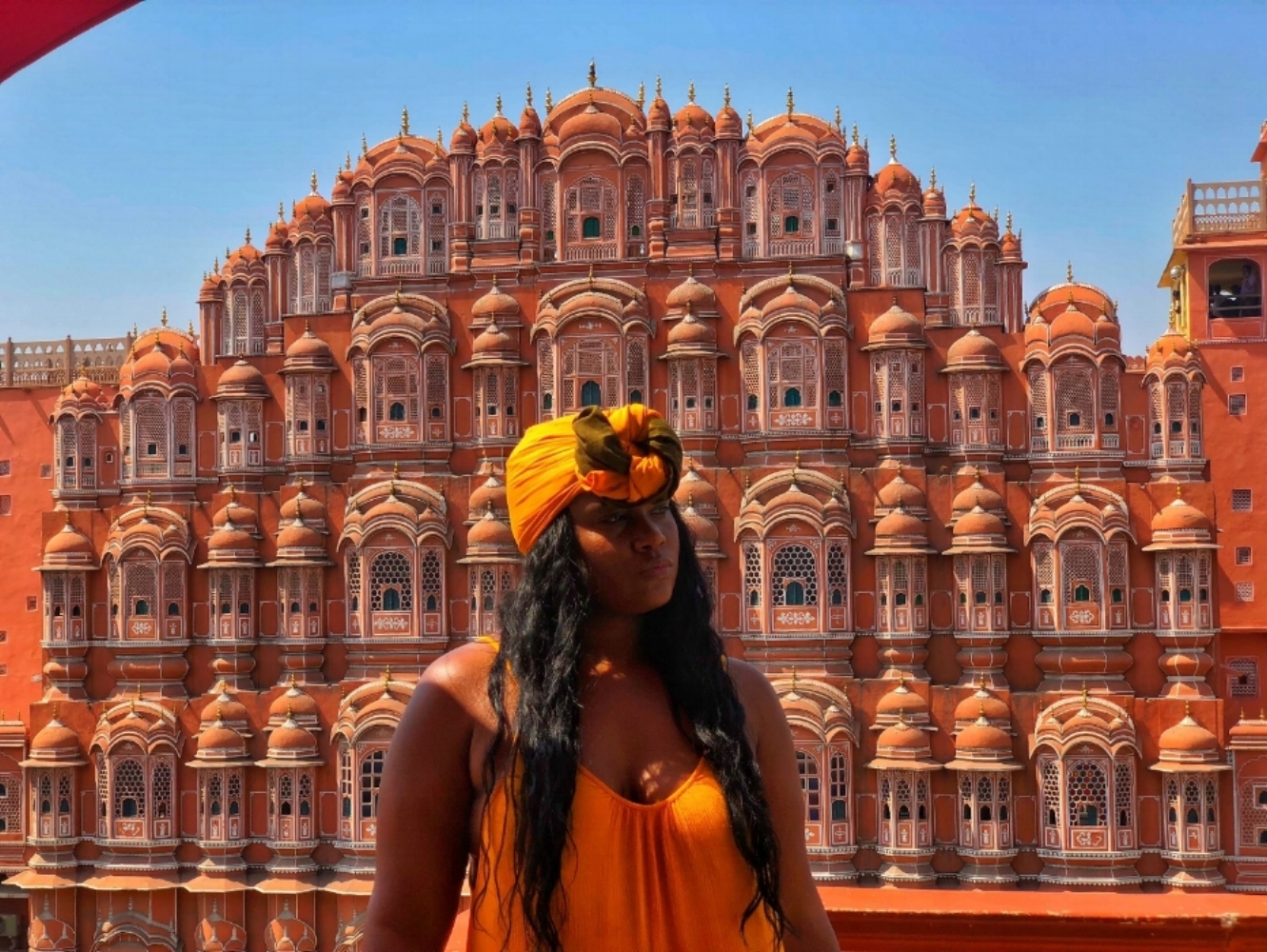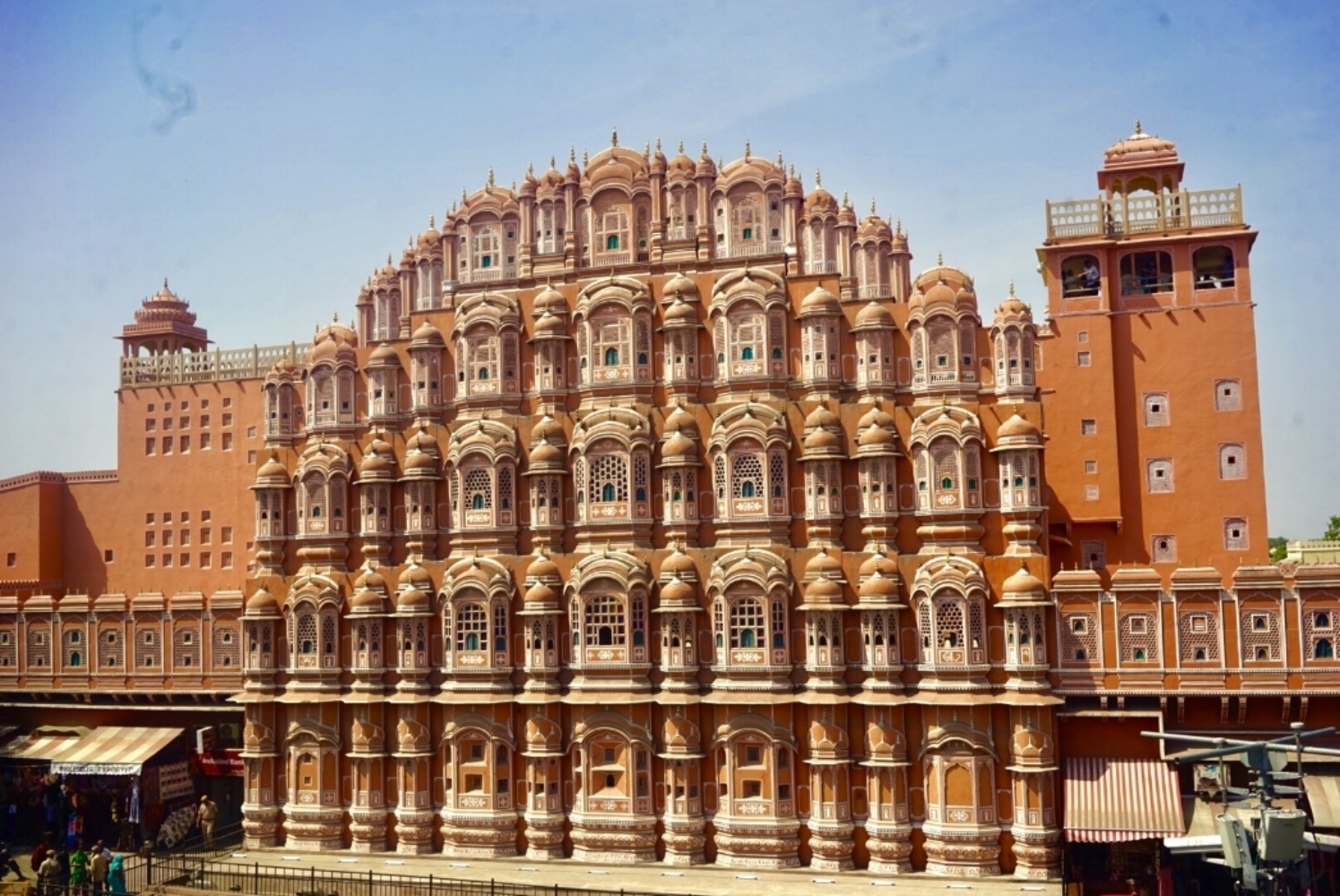 Panna Meena Ka Kund: This popular Instagram site reminded me of a video game. There actually isn't much to see here but it's very photo worthy. The rules are that no one is allowed on the steps. But (you didn't hear this from me), wait for people to move away and slip the guard a few rupees. That'll do the trick.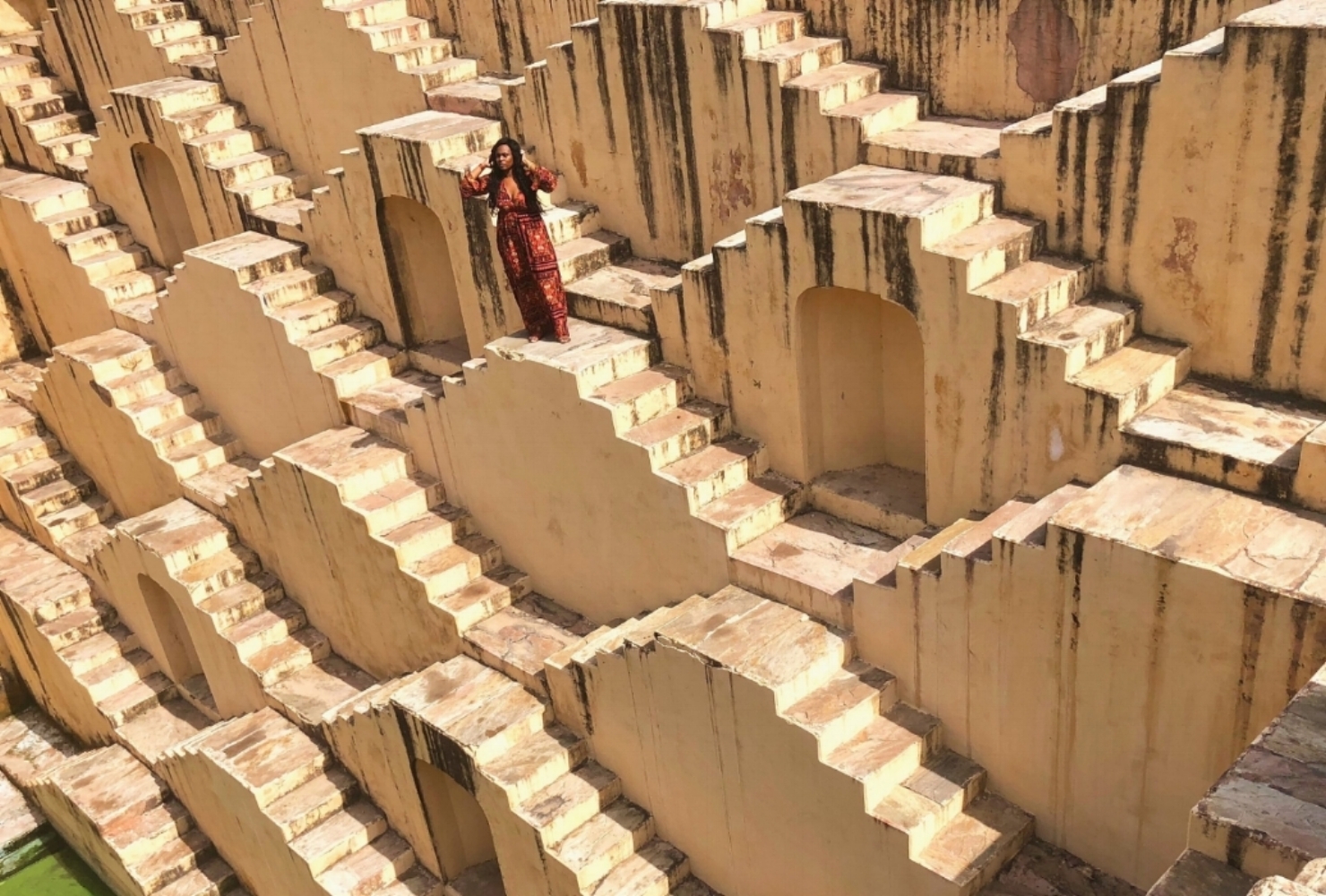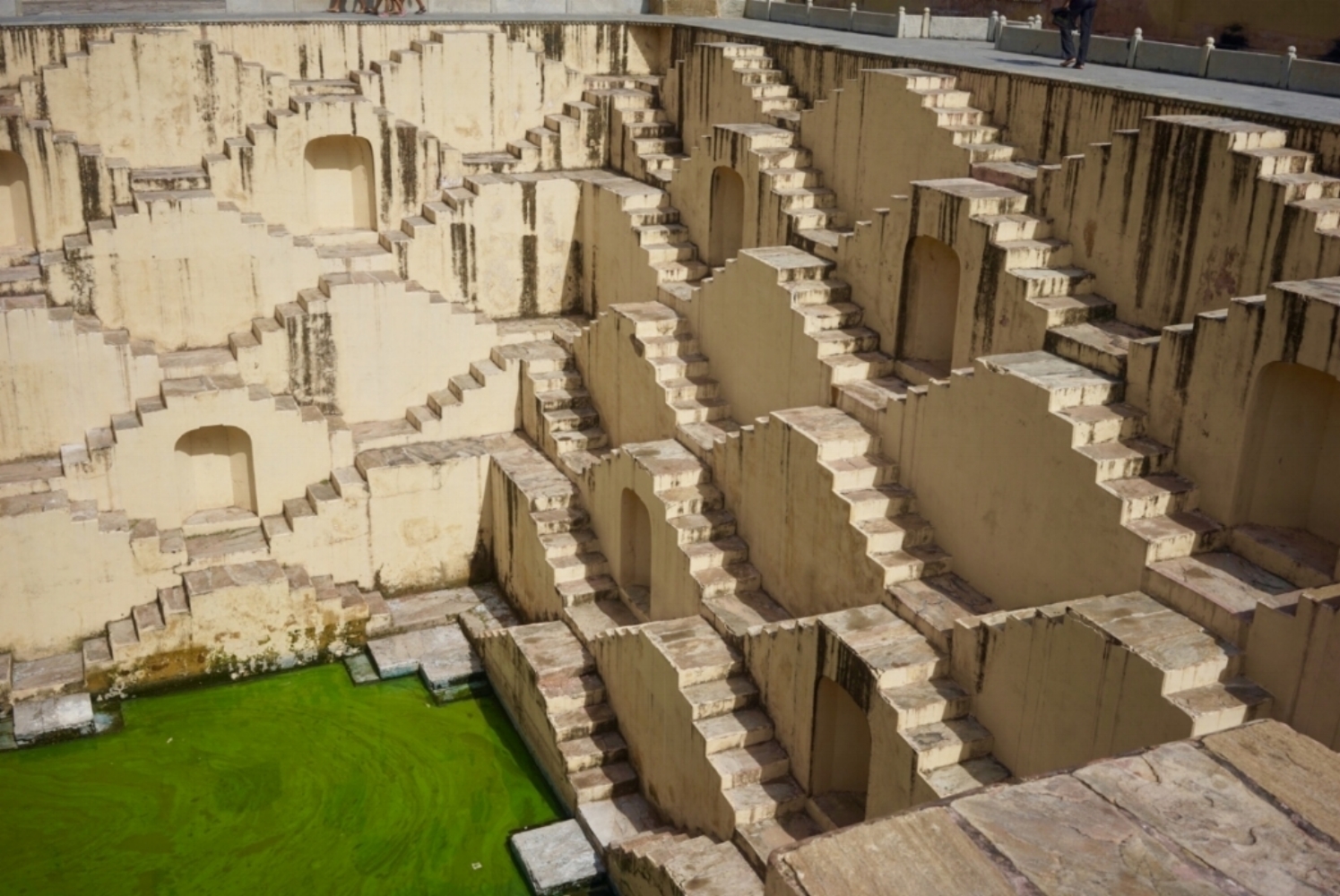 Birla Mandir Temple: Aside from the beautiful white marble and being surrounded by lush gardens, what I loved about this Hindu temple was its principle. It's dedicated to accept unity among all religions and has the names of other religious figures written on it such as St. Anthony, Jesus Christ, Buddha and a few others. The message here is that there is only one God, and religion is a concept created by people. With so many different books, cultures and ways of life, it was nice to see this temple bring some sense of unity from a religious perspective. Take a stop here and be prepared to remove your shoes upon entry. I suggest you give a small tip of about 10-20 rupees to the people who guard your shoes. Other than that, this temple has no entry fee.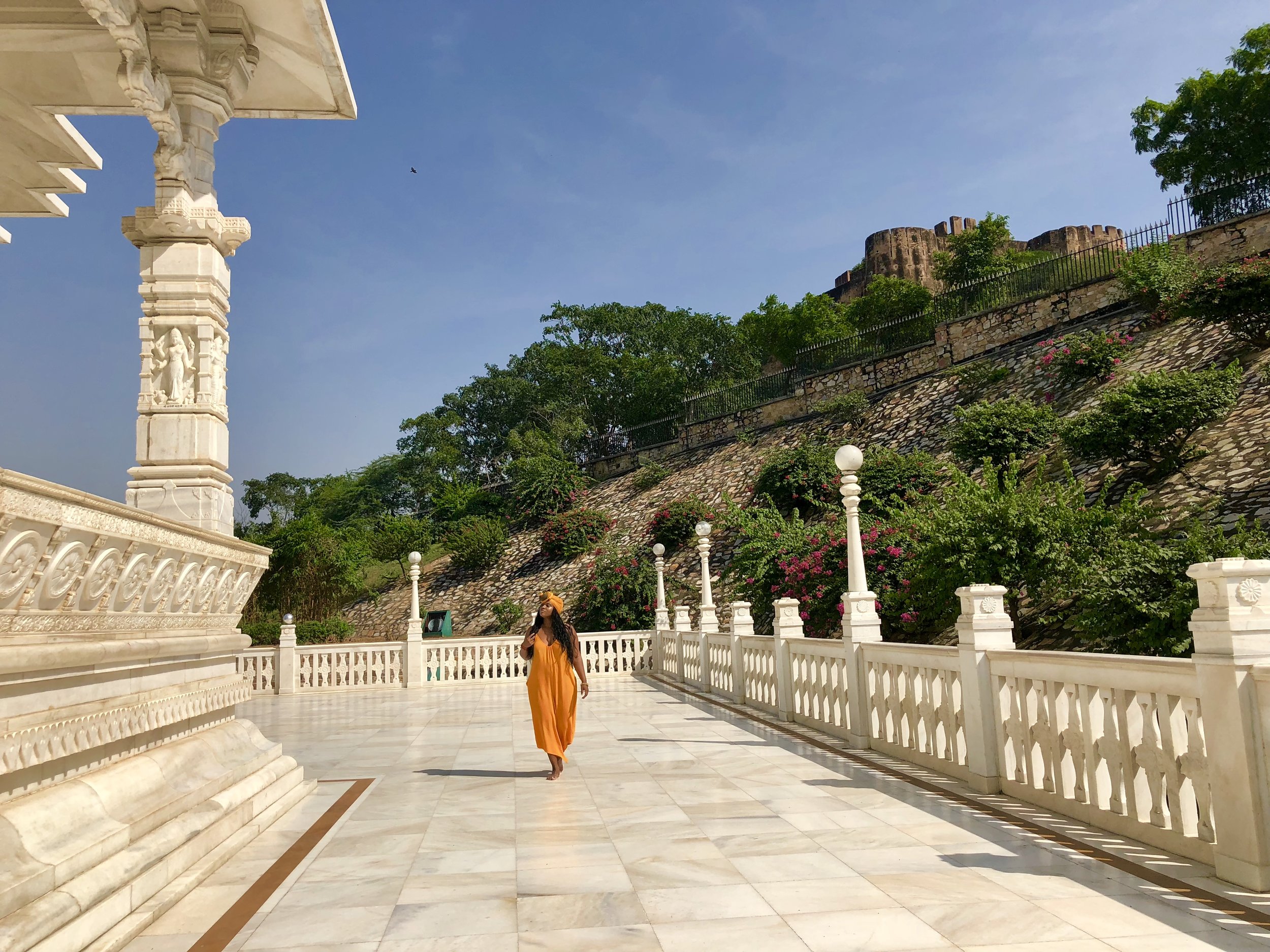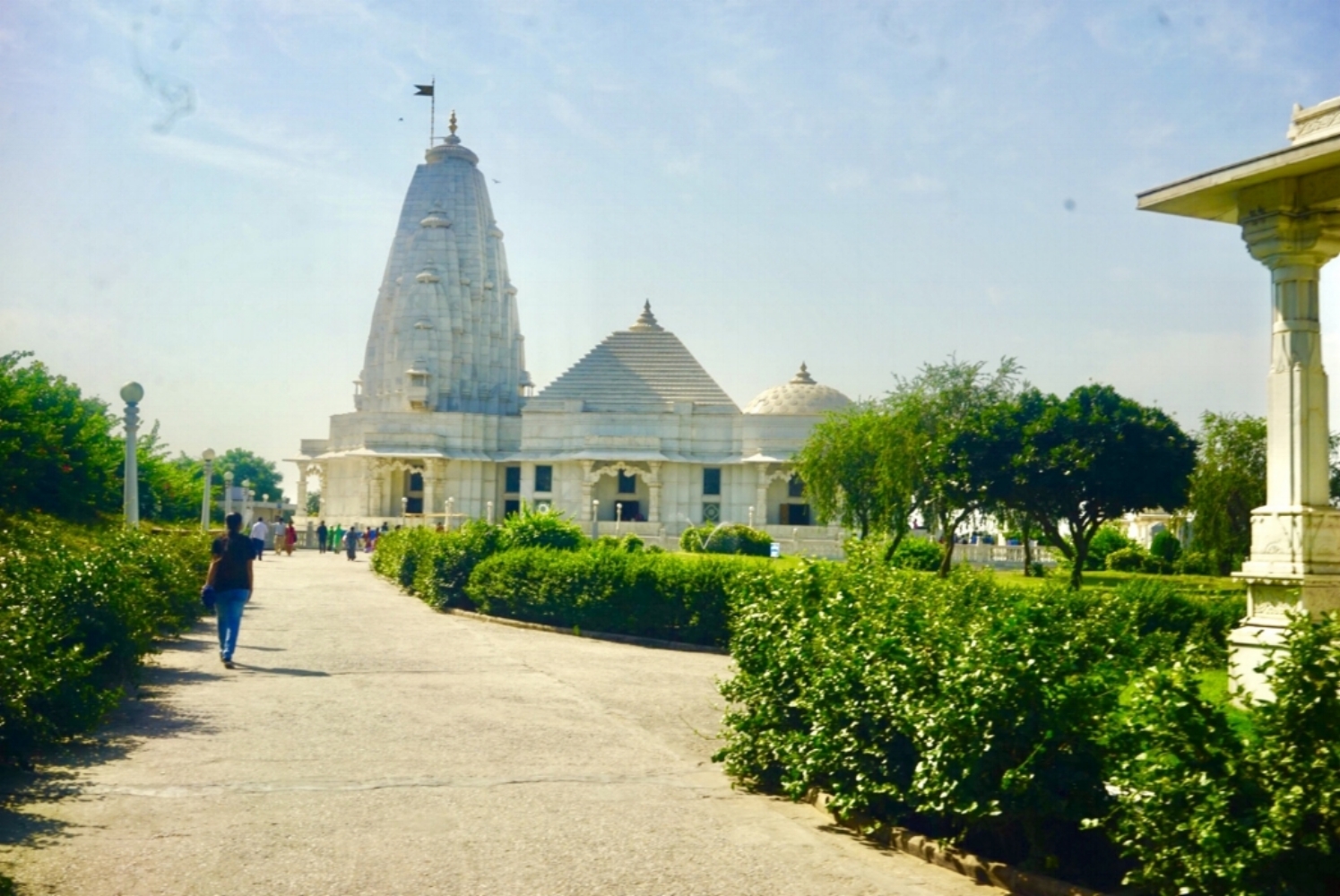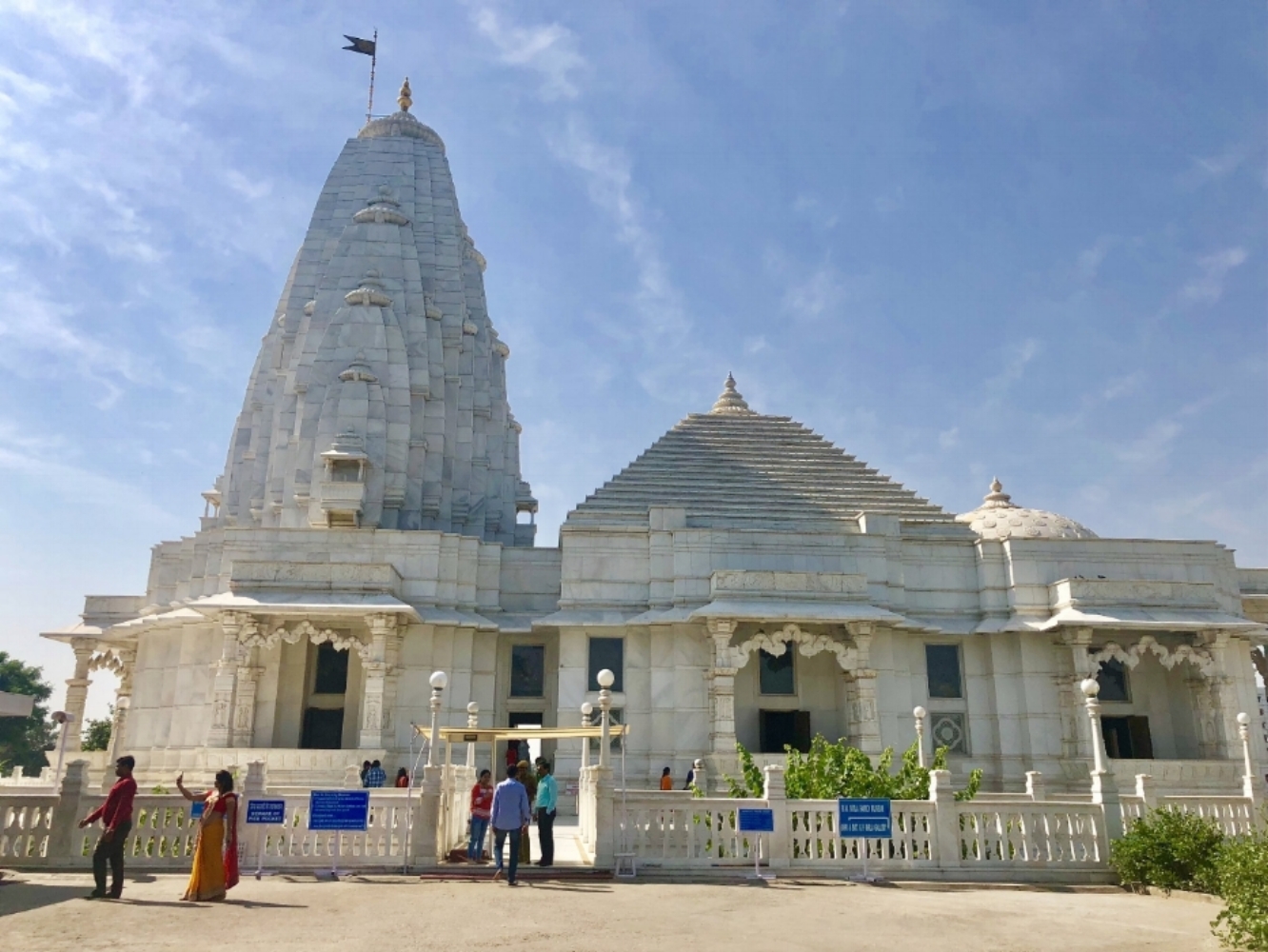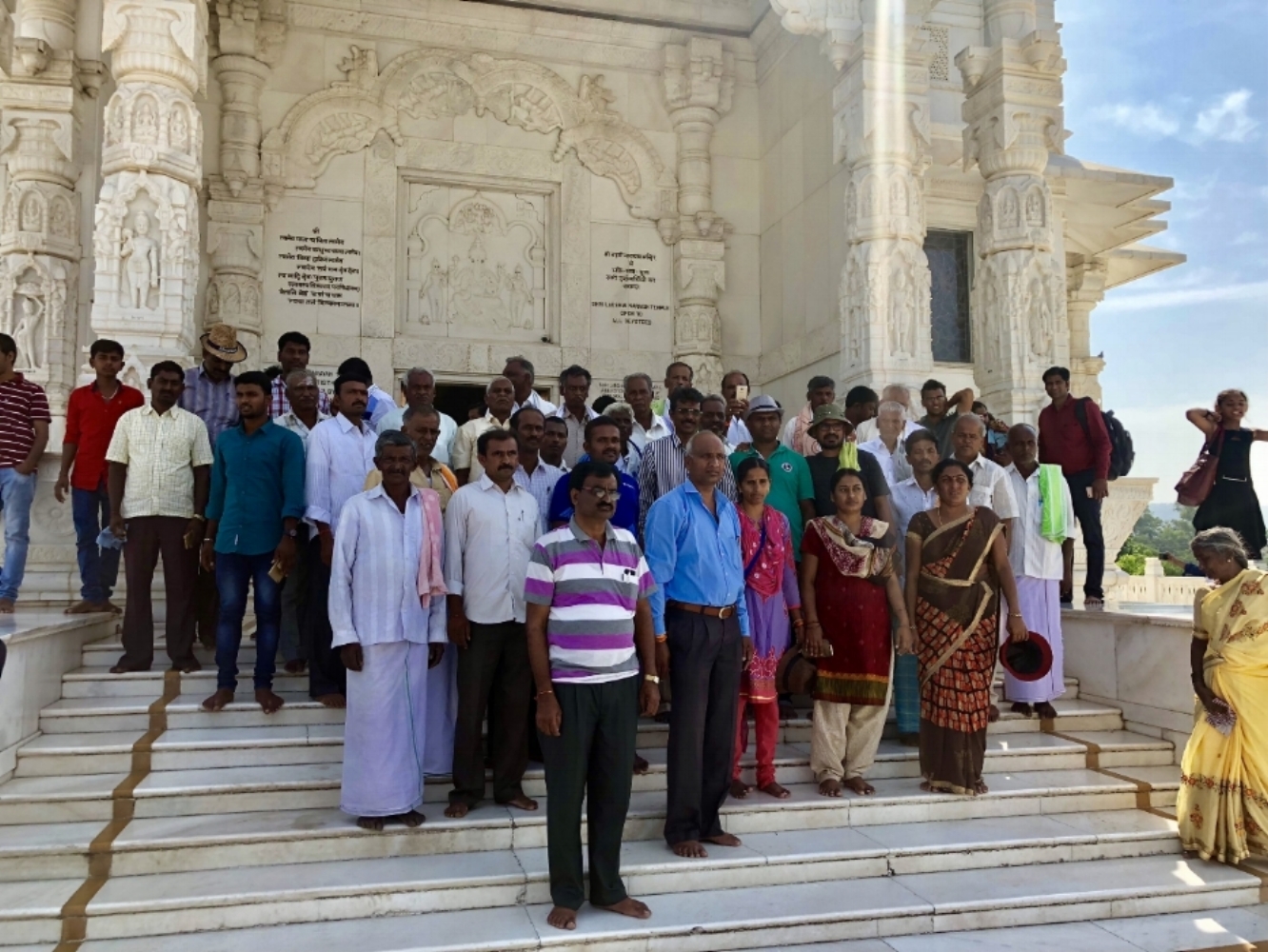 Shopping: No trip is complete unless I stop at a street market (or three). I love to bring home smaller items for my friends and family when I travel. They're cheap and fit in my luggage so there's no going wrong. Stop in the old city and rack up on spices (countless shops every where). I bought lots of curry as I'm a spicy food lover. Also don't forget to pick up a Saree (traditional outfit for an Indian woman). I paid 1400 rupees for mine. I also racked up on costume jewelry as well.
Monkey Temple: They don't have the best reputation as they aren't the "nicest" of animals, but these cuties were pretty friendly. As long as you feed them of course. Take a 30 minute ride out of Jaipur and visit monkey temple. It's free to enter but you can buy peanuts to feed them for about 10 rupees. Some people bring their own fruits inside as well which is allowed. There will be tour guides outside offering to show you around and help take photos. I only would recommend this if you travel solo like me. My tour guide helped me get some pretty good shots of these monkeys. They will charge you around 1400 rupees for this.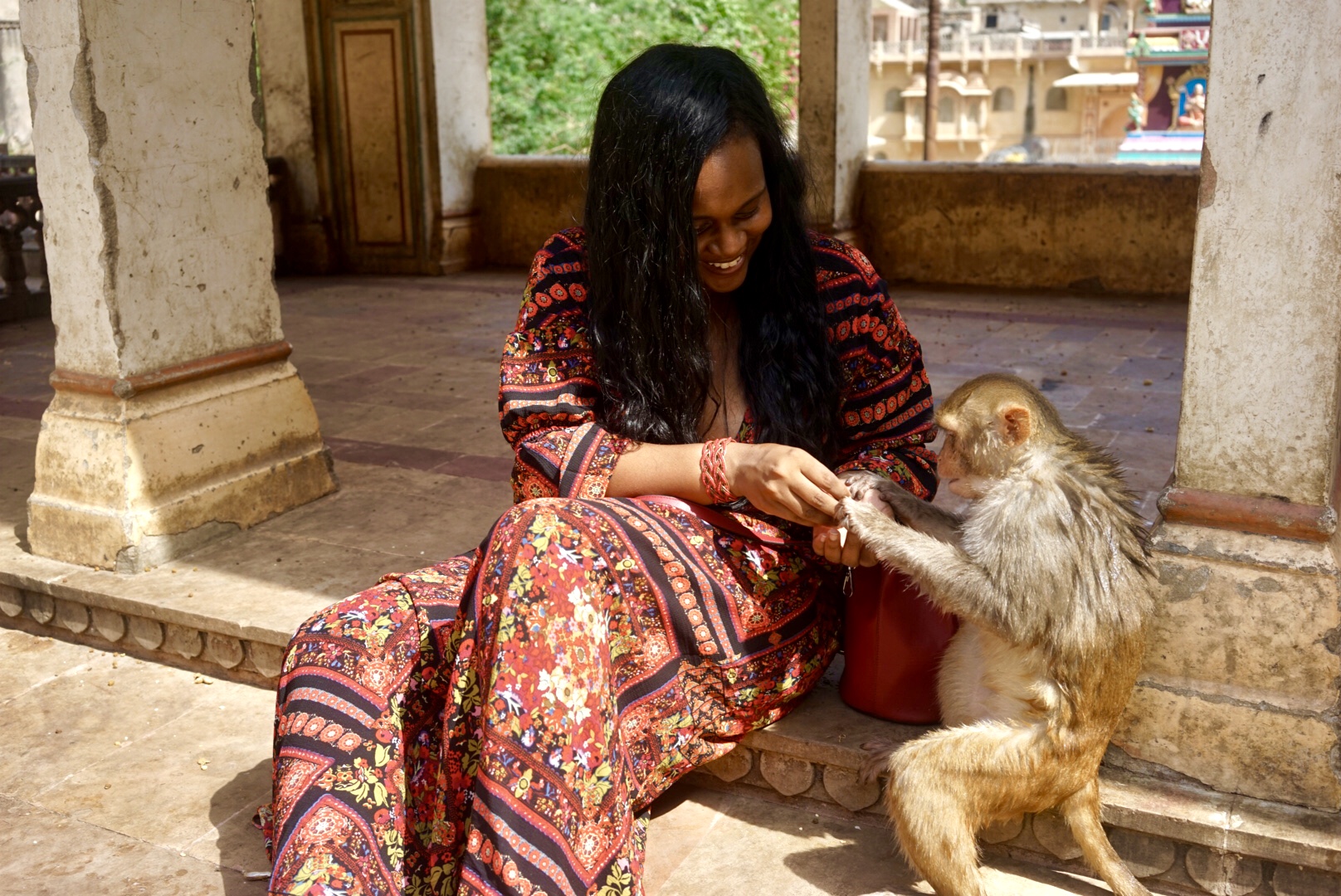 Amber Fort: If you appreciate architecture the way I do, you need to make a stop here. Sitting on top of a rocky hill that overlooks Japiur, is its most popular tourist attraction (also one of the most visited in all of India). Built around 1592, the beautiful details within this fort will have you in a daze. Every thing in here reminded me of pure royalty. The entry fee is about 1000 rupees to enter. It's a rather large space so expect to spend a bit of time taking it all in. My favorite was Sheesh Mahal ("Palace of Mirrors"). Be prepared to snap your camera every few seconds.

Ranthambhore National Park: The last time I saw tigers was in Thailand and I didn't like that they were caged or how they were treated. From then on, I swore off supporting trained or captive animals. I always prefer an authentic experience anywhere I go, so seeing tigers or any other animal in their natural habitat is important to me. It's a journey outside of Jaipur (about 3 hours), so I suggest going here only if you're willing, have the time and are wholeheartedly interested. There are lodging options in Ranthambhore but due to time constraints, I made this a day trip. I actually wouldn't recommend doing it all in 1 day from Jaipur like I did just because of the long ride. Again, unless you're wholeheartedly interested then go for it. It's important to note that the park is huge and you'll be assigned to a zone (1 through 10). You can either choose to ride in a gypsy (a small Jeep) or a canter (large Jeep). I opted for the gypsy which was a few dollars more but I was happy with my choice. The cost of riding in the gypsy was 2700 rupees. Just like any other safari or national park, you are NOT guaranteed to see a tiger. Most times they sleep during the day so it's all luck. The universe was on my side this day because I got lucky and saw 2 tigers. I have better video footage on my instagram highlights here. You will also see non predators like gazelle and antelope.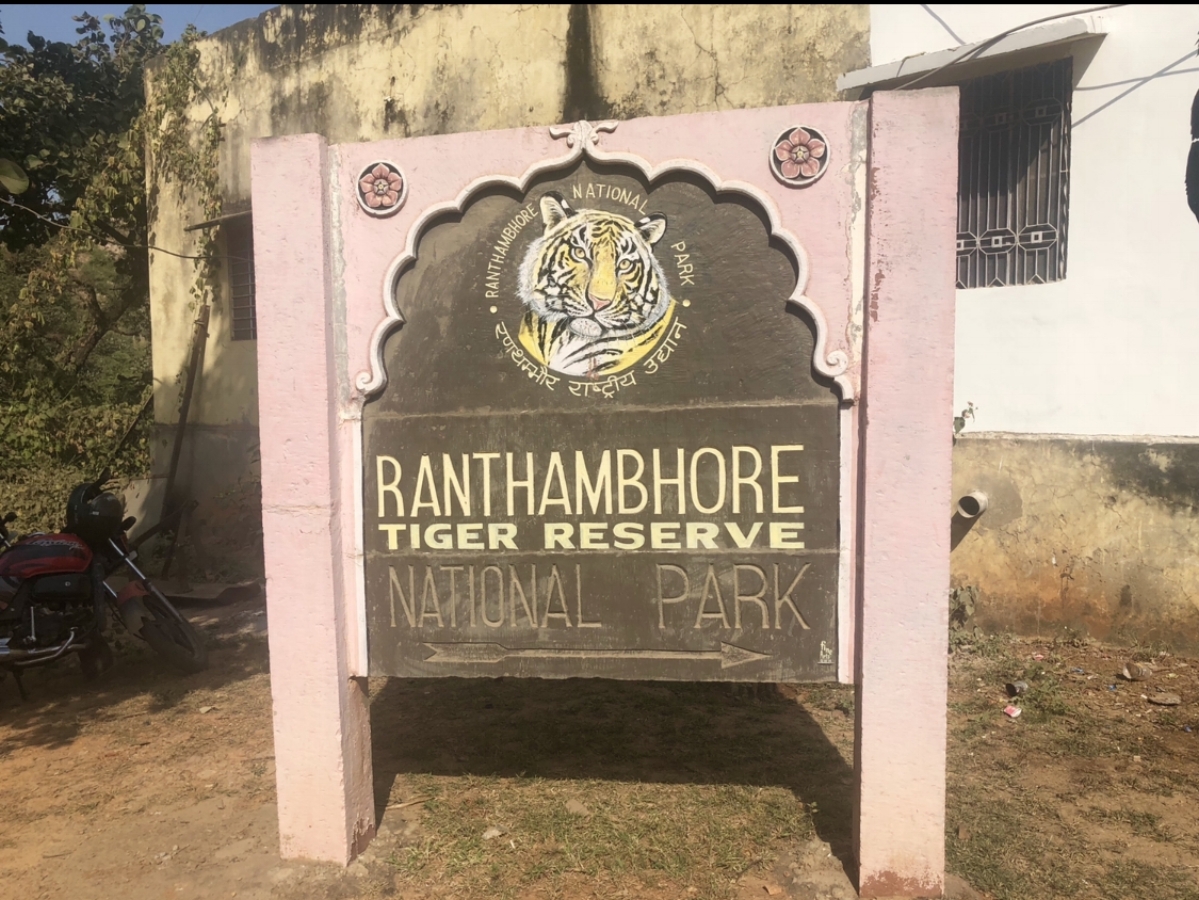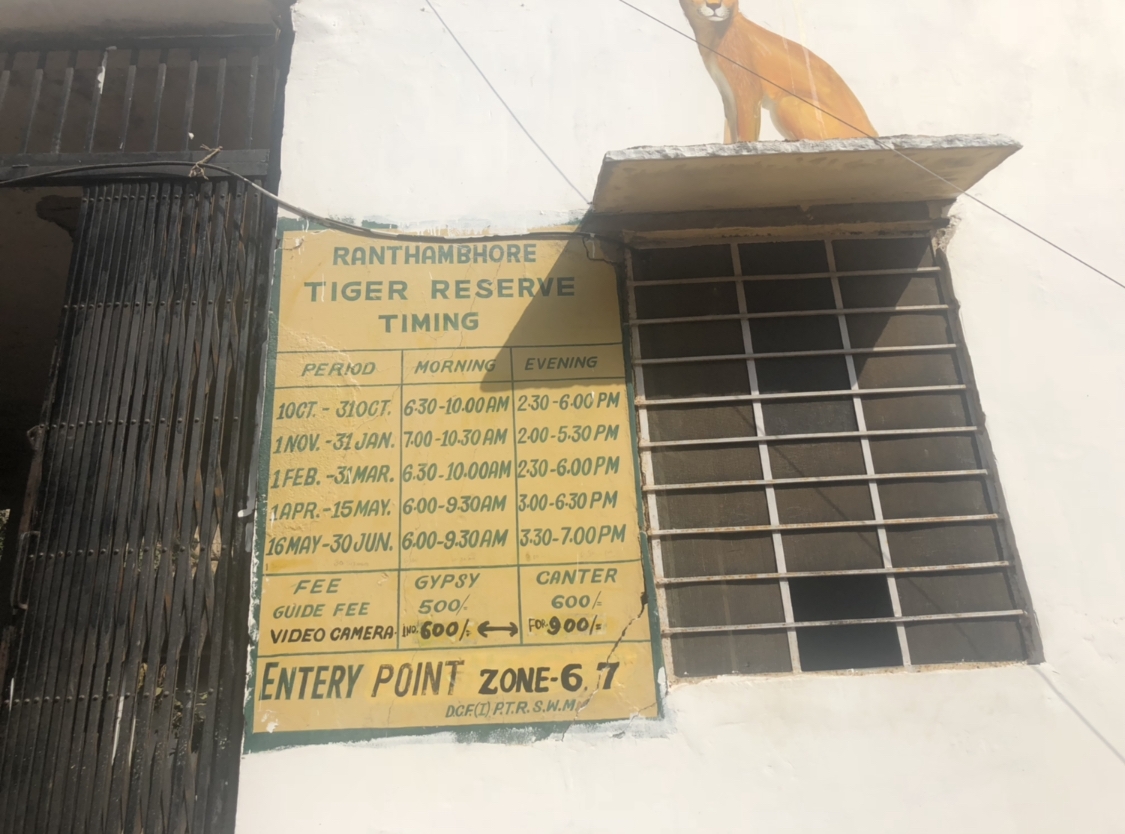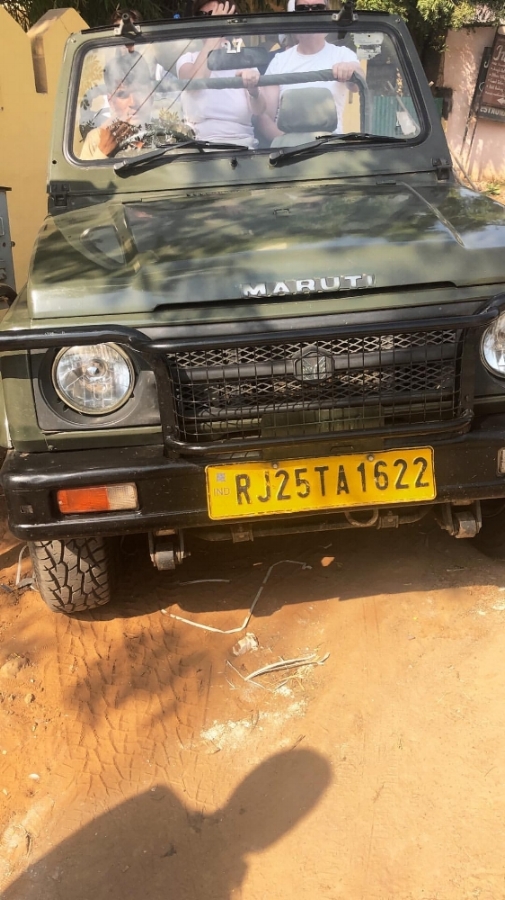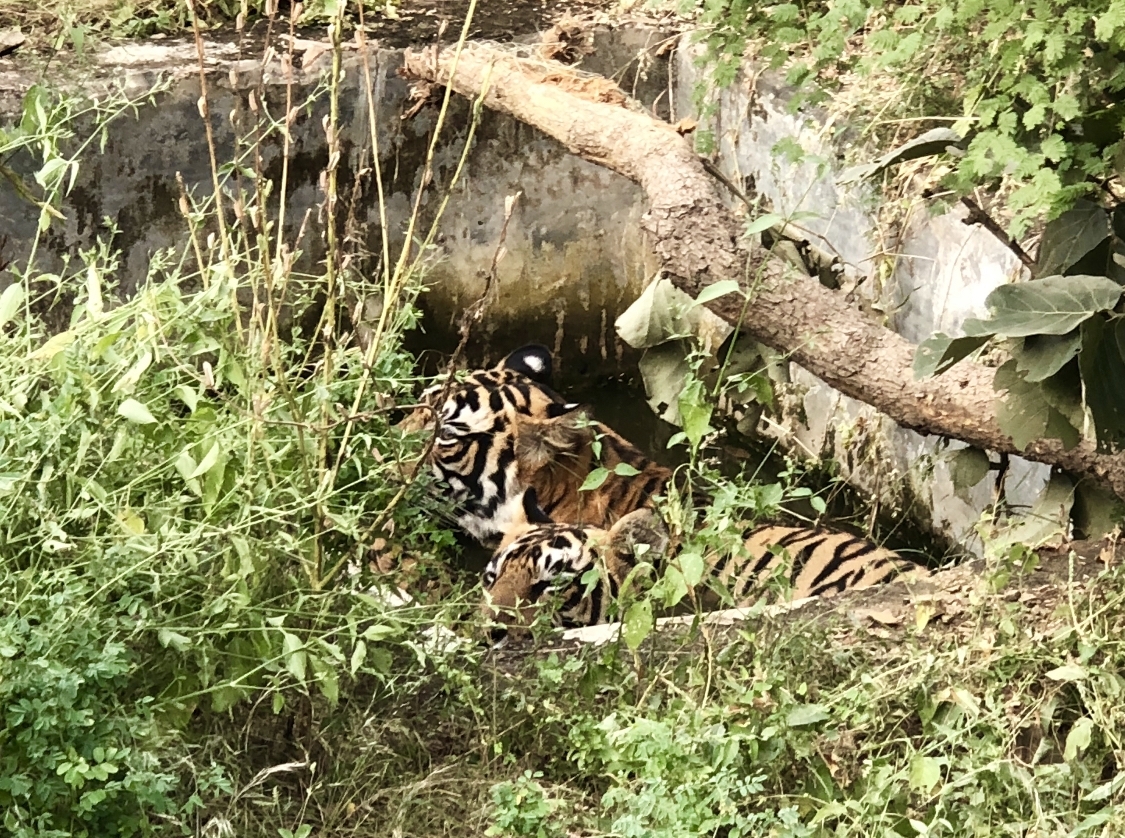 Bar Palladio: Recommended to me by my friend from India who told me I would love this place. She was absolutely correct. This Italian restaurant is anything but typical. Painted in one of my favorite colors, blue, it was only right I do a mini photo shoot in here. I was grateful that the staff let me in about an hour before dinner time so I can take photos. You are allowed to only take photos on a mobile device. No professional cameras are allowed here. I was a bit disappointed to not be able to use my camera, but I grabbed my handy dandy iPhone X and snapped away. Aside from the beauty and decor, the food was delicious and reasonably priced for a high end restaurant. I had penne pasta with a creamy tomato and garlic sauce, with a Palladio Punch (alcohol beverage) to drink and my bill was less than $15 USD. Talk about a sign that you're not in New York City ! I strongly suggest you hop in a tuk tuk (3 wheeled vehicle popular in Asia) and take a quick ride here. It's well worth the experience.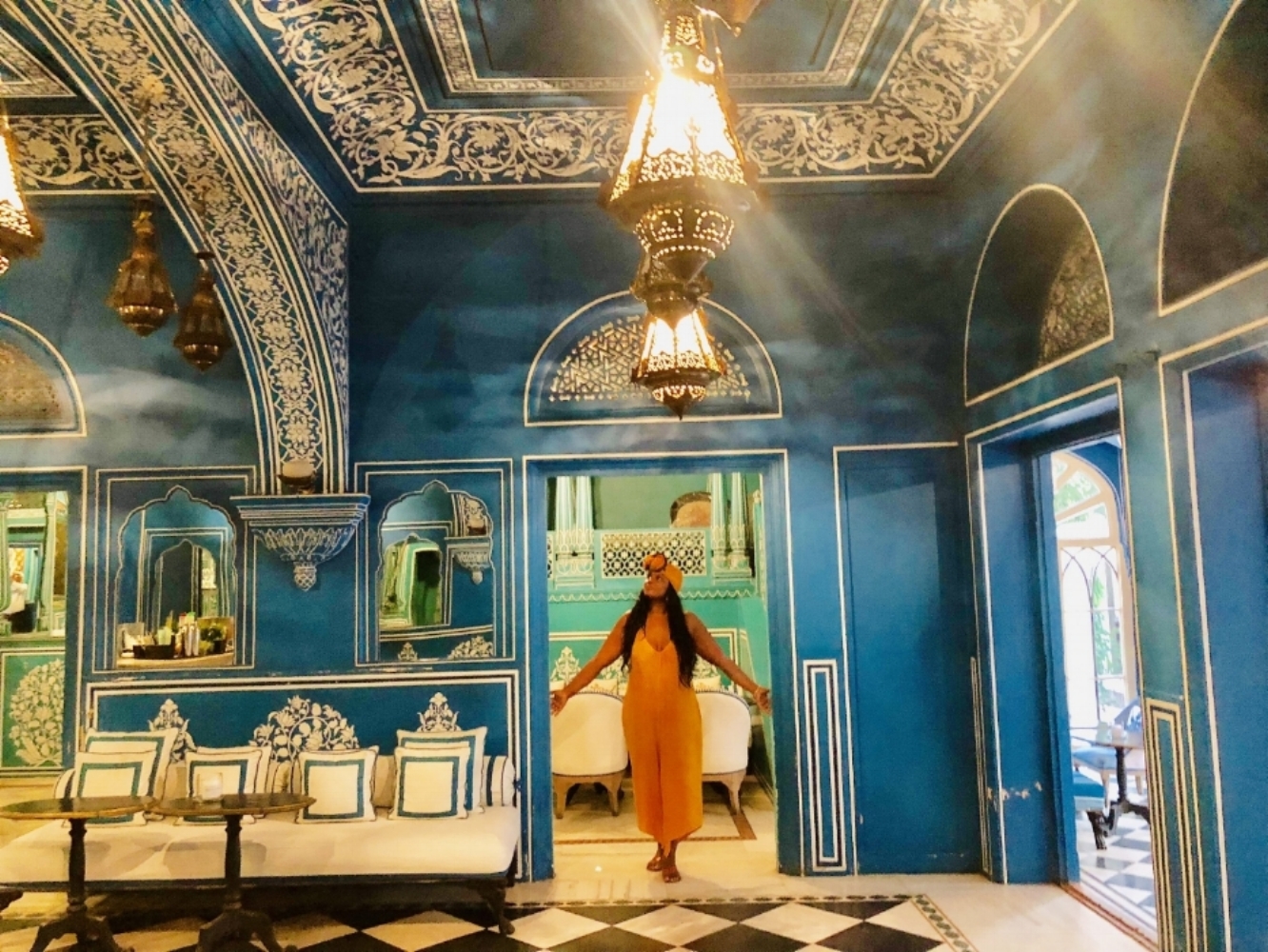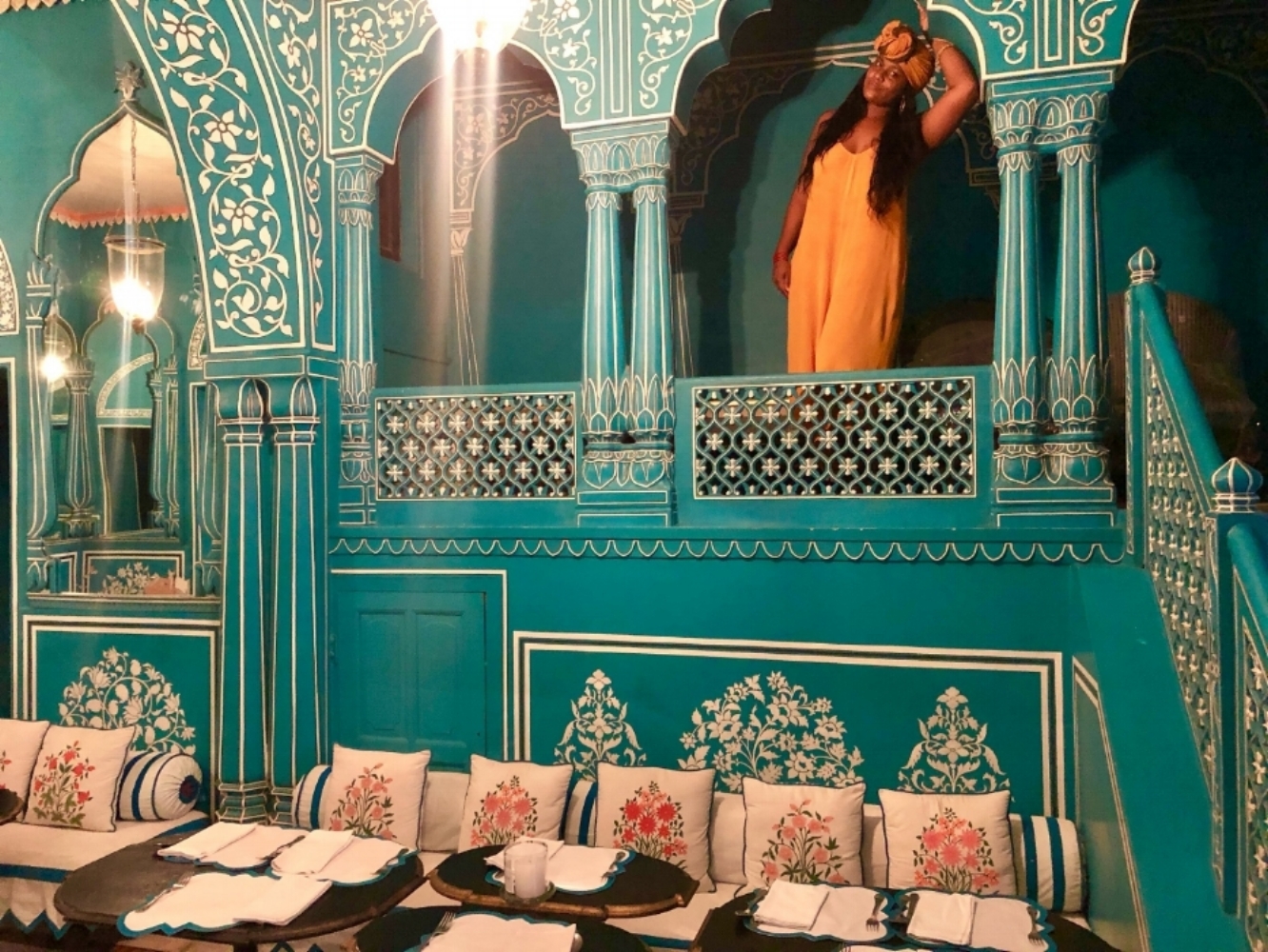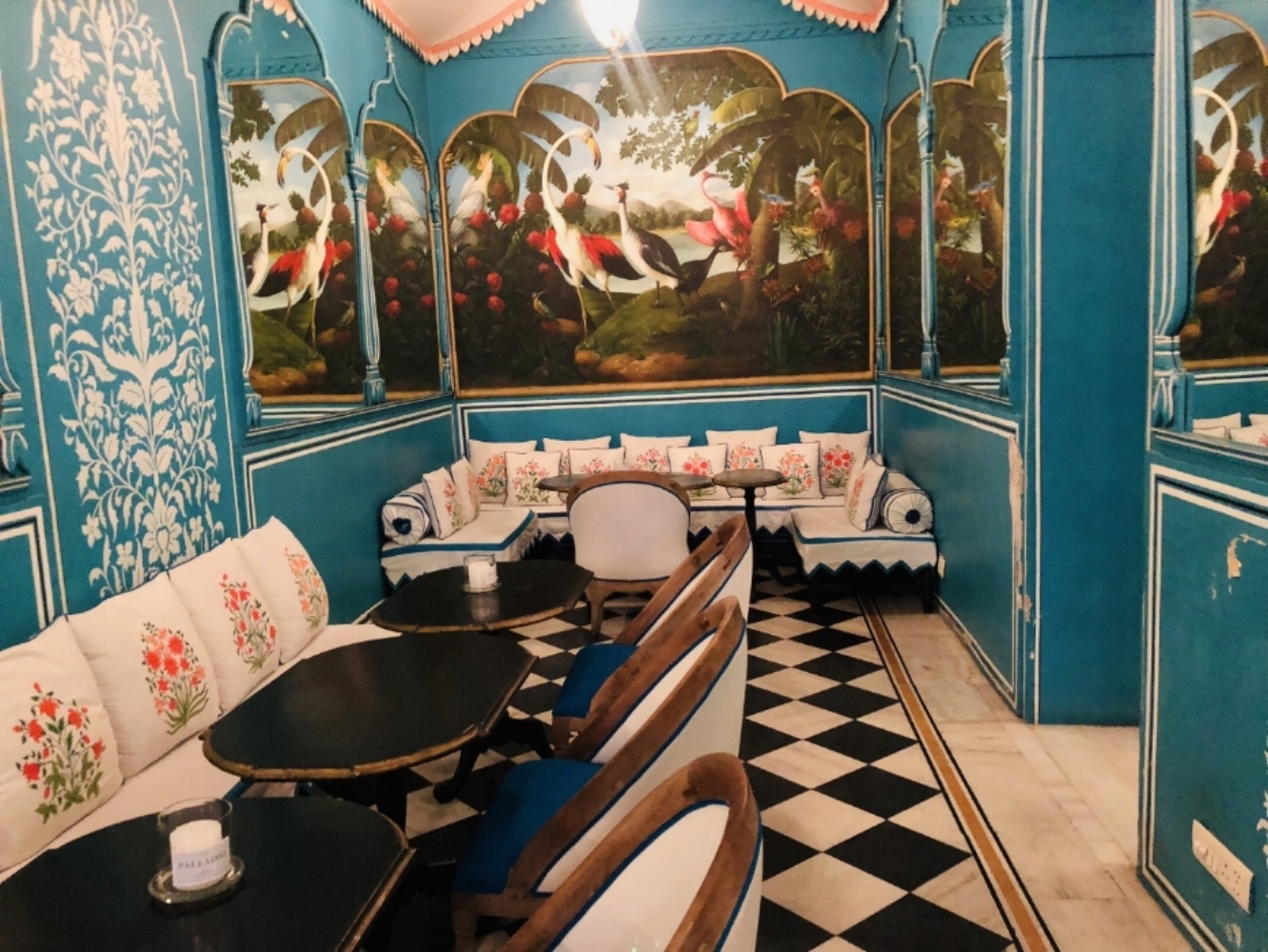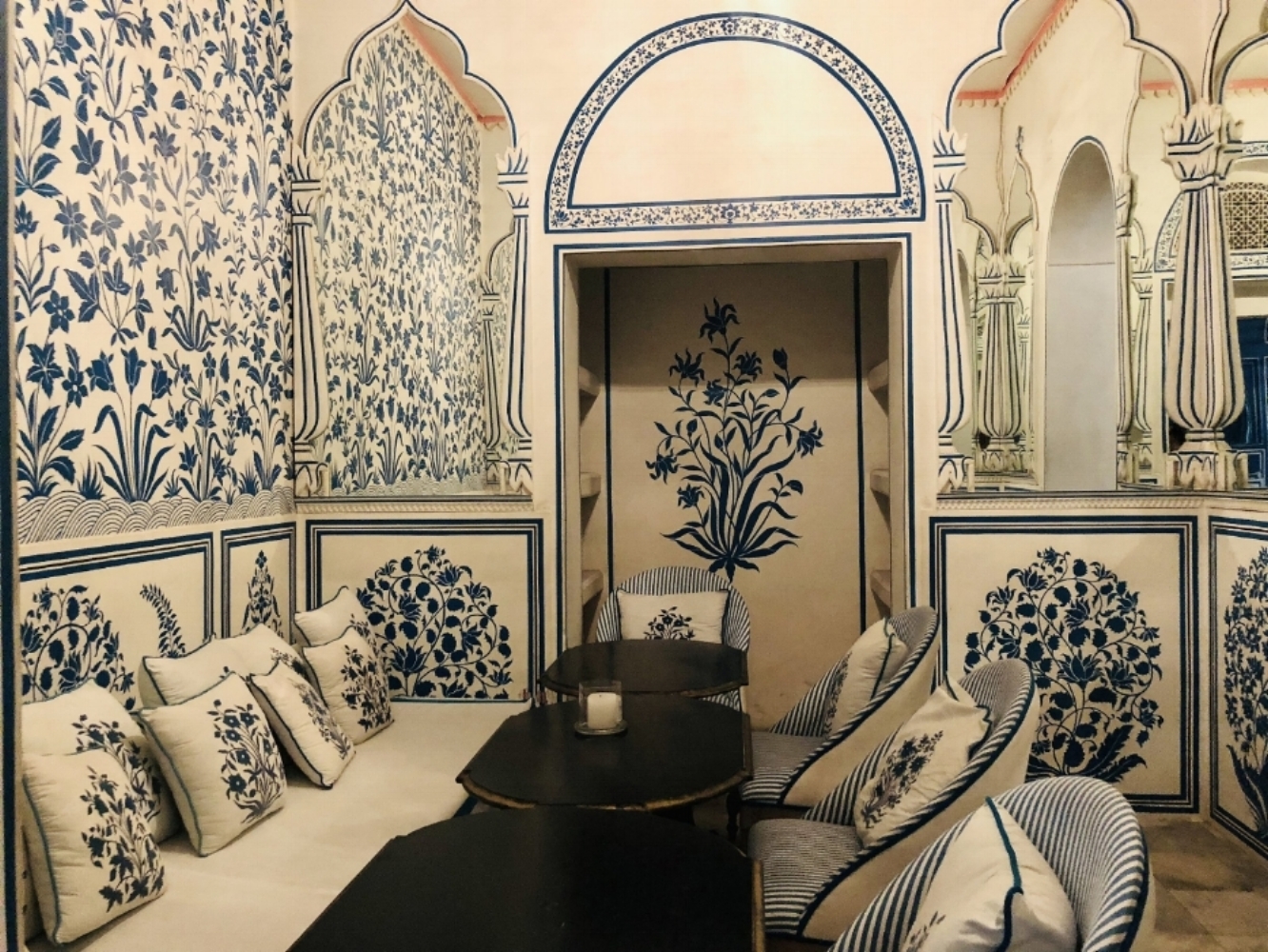 A Few Things to Know:
Getting to Jaipur is very easy. I booked a one way flight from Agra to Jaipur for $29 via Air India.

A visa is required to enter India for U.S. citizens. I purchased my e-visa here for $150 and I received it via email in about 5 days or less.

Uber is available here and the fares are very low. You can also hop in a Tuk tuk for a low price too. The ride is a bit more exciting.

Dress Code: India is a conservative country so I recommend women wear loose fitting clothing that covers most of the body but also light because it is very hot.

Negotiate! When doing all of your shopping, never except the first price. Be friendly and negotiate with a smile.
This post is sponsored by the following tour companies: Magic Tours of India, Agra Day Tours, Jaipur Traveling and Bhati tours. All opinions, words and photography are my own.
PIN IT!